What You Should Know About
Hygge
What does hygge mean? How to pronounce "hygge"?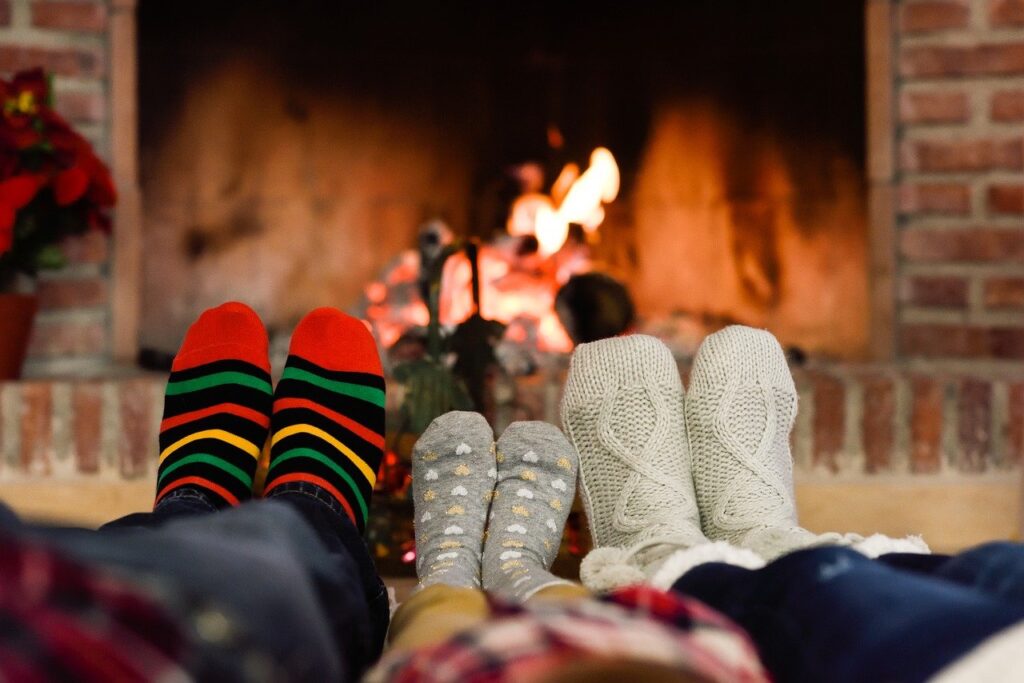 Hygge is a Danish way of life that non-Danes have been trying to pin down and master for decades, even more so since happiness researcher Meik Wiking wrote the 2016 international New York Times bestseller "The Little Book of Hygge: Danish Secrets to Happy Living."
Before this seminal piece of pop culture was published, the best way English speakers could understand the concept of hygge—pronounced "hue-gah" or "hoo-gah"—was to define it broadly as a sense of coziness.
Hygge's definition has since been included in the Oxford Learner's Dictionaries, which gets deeper into the word's complex meaning: "the quality of being warm and comfortable that gives a feeling of happiness." 1
Hygge is curling up next to a fireplace with a mulled wine. It's sliding into the coziest socks you own and reading a book by candlelight. It's cooking dinner with a group of friends and eating it over good conversation, and so much more. 
Hygge's meaning has been described as a defining characteristic of Danish culture—and Danes, as it turns out, are some of the happiest people in the world.
Hygge and Happiness
Denmark consistently appears in the top three "happiest" countries compiled in the United Nations Sustainable Development Solutions Network's annual World Happiness Report. It occupied the no. 2 spot (behind Finland) in 2021.2
The report considers more than just citizens' happiness but also politics, income, health, safety, and social cohesion.3 Yet, hygge—a philosophy largely rooted in individuals' ability to find joy in simple things—has repeatedly been linked to Denmark's longstanding happiness ranking.
Despite the long nights and frigid temperatures Denmark winters are known for, the Danes seem to successfully evade seasonal gloom with this Nordic lifestyle trend. In fact, Wiking insinuates in his book that the harsh climate even contributes to their feelings of happiness—because it gives them a reason to hunker down and get comfortable. 
Perhaps incorporating the components of hygge's meaning into your own life could instill a deeper appreciation for winter (and life, in general) in you. Consider this your hygge toolkit, separated into four essential, alliterative principles: coziness, comfort food, contentment, and company. 
How to Hygge:
1. A Cozy Atmosphere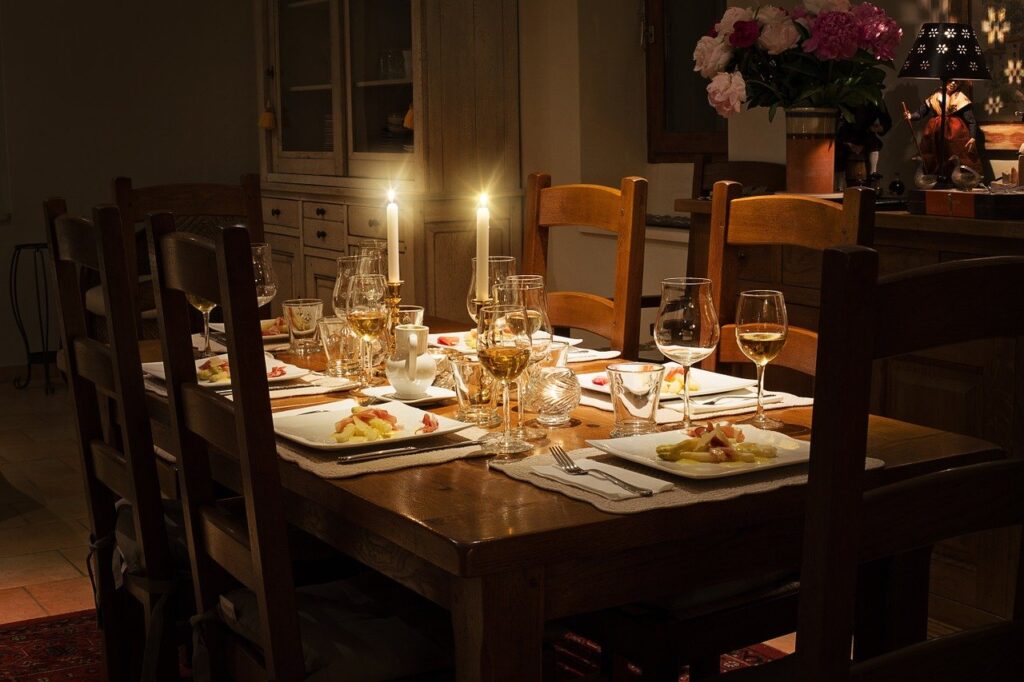 While it's true that hygge is a whole lifestyle rather than a simplistic decor concept, it can't be denied that the philosophy has a certain aesthetic. Let's start with light, as Wiking does in the very first chapter of "The Little Book of Hygge." 
Harsh overhead lighting is the antithesis of relaxation. You want soft, warm light like you'd get from a good sunset. Research shows soft light taps into the human circadian rhythm, coaxing our bodies into a state of calmness.4 So, pepper your space with warm string lights or lamps on a dim setting. Better yet, fill it with the sights, sounds, and smells of crackling fire in the fireplace or, the next best thing, pine-scented wood-wick candles. That way, you get a multi-sensory experience.
Next, incorporate some soft textures, perhaps with woolen slippers and an abundance of warm blankets and airy pillows. The quintessential hyggelig wardrobe consists of Nordic sweaters, chunky knits, and loungewear, so make sure your closet is stocked with these cloudlike textures, too. 
2. Comfort Food
Studies have shown that eating nostalgic comfort foods can, indeed, alleviate loneliness by conjuring up memories of joyful social interactions.5 Of course, what is classed as "comfort food" differs by culture and region. In Scandinavia, hearty potato dishes, kanelbullar (Swedish cinnamon buns), rye bread porridge, and warming soups and stews constitute hygge cuisine, with chamomile tea, hot chocolate, and mulled wine always welcome.
If you've ever wanted to become a bread maker, now's the time to fine tune those baking skills. To a Dane, sliced rye topped with cold cuts or cheese and jam is an easy and filling meal. If you aren't keen to take up bread baking from scratch, a subscription to Wildgrain will supply you with ready-to-bake breads delivered monthly to your door. 
3. A Feeling of Contentment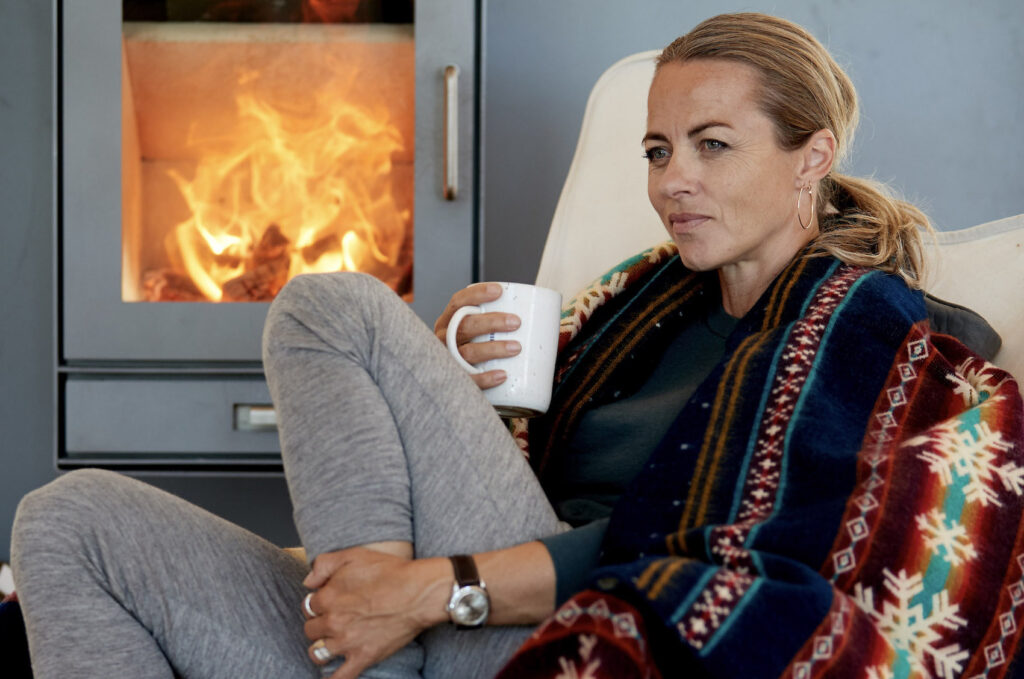 More than anything, hygge is a feeling. The word itself stems from "hugga," a 16th-century Norwegian term meaning "to comfort or console." It's closely related to the English word "hug," and that's a good representation of what hygge feels like, but without the physical touch. 
It's that coveted sensation of warmth, pleasure, and happiness, and everything associated with it—the candles and cozy blankets, etc.—is meant to summon that feeling.
That said, hygge is not a state that can be achieved overnight. Rather, it requires routine and continuation. In another book simply called "Hygge," author Charlotte Abrahams describes it as "a way of life that encourages us to be kinder to ourselves, to take pleasure in the modest, the mundane and the familiar." 
It's a celebration of "sensual experiences," Abrahams writes, rather than things.
4. Good Company 


In the darkest time of winter, around mid-December, the sun shines on Denmark for only seven hours daily. Instead of hibernating through the long nights, the Danes gather and celebrate. Togetherness proves to be the beating heart of hygge. It's what many call the secret to getting through winter (and keeping spirits high even after the holiday season).
So, what do they do to foster a sense of fellowship with just seven hours of daylight, in freezing temperatures? The answer may surprise you. 
Besides cooking together, playing games, and sipping mulled wine around the fire, they also do things that make them vastly uncomfortable—like plunging into icy water. 
There are roughly 80 official winter swimming clubs in Denmark, altogether totaling 20,000 registered members.6 The age-old tradition of ice bathing, even for as little as 10 seconds, has been shown to produce an endorphin rush that leads to prolonged feelings of calmness and contentment.7
That isn't to say hydrotherapy is the only way to find camaraderie in those dark days. You could browse a Christmas market, bundle up and go for a hike, have a bonfire, get takeout, go ice skating, or partake in other dry, clothed activities instead. The point is to nourish your relationships throughout this notably lonely season. 
Happy hyggeing!
---
Featured Hygge Essentials:
Sources: