What You Should Know About
Candles
The Quintessential Self-Care Staple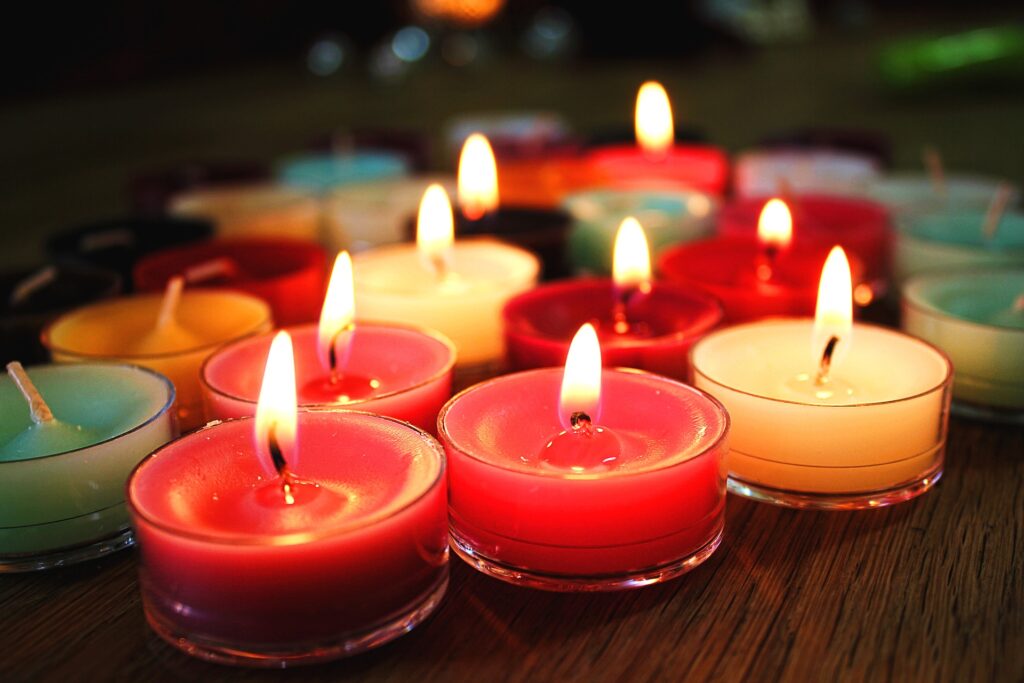 Candles have played an important role in making our homes more comfortable and enjoyable over the many months (or years, but who's counting?) of pandemic confinement. They let off scents that whisk us away to aspirational or nostalgic places while also providing a soothing flicker, enhancing that hyggelig aesthetic homebodies long for.
The data shows that Americans are consuming more candles than ever now that they're spending an inordinate amount of time at home. In 2019, a Grand View Research report put the global candle market size at $3.45 billion, up almost 70% from 2004.1, 2 Two years later, a Verified Market Research report revealed that it had already surpassed $7 billion despite candle brands facing a slew of manufacturing challenges in 2020.3
"Burn your nice candles" has become a common covid-era self-care affirmation across social media. But is the growing candle fixation good for the planet? That's a whole other thing.
Most conventional candles are made from nasty chemicals like petroleum-derived wax and artificial fragrances containing parabens. Don't be discouraged: Your candle habits can be sustainable if you know which ingredients to avoid. Here's how candles impact the environment followed by some tips on becoming a better candle consumer.
Why Are Some Candles Not Eco-Friendly?
Although the candles of antiquity were commonly made from animal fat, today's iterations are mostly made of paraffin wax. Paraffin wax is essentially a mixture of saturated hydrocarbons that come from distilled petroleum, coal, or oil. The vast majority of conventional candles, therefore, are byproducts of fossil fuels.
Apart from their reliance on a nonrenewable resource—not to mention a notoriously destructive oil industry—petroleum-based candles emit volatile organic compounds like benzene and toluene, both known carcinogens.4 Though they may smell deliciously fruity or flowery, their fumes are akin to those released by diesel fuel. Studies have linked these types of fumes to conditions like asthma and lung cancer.5, 6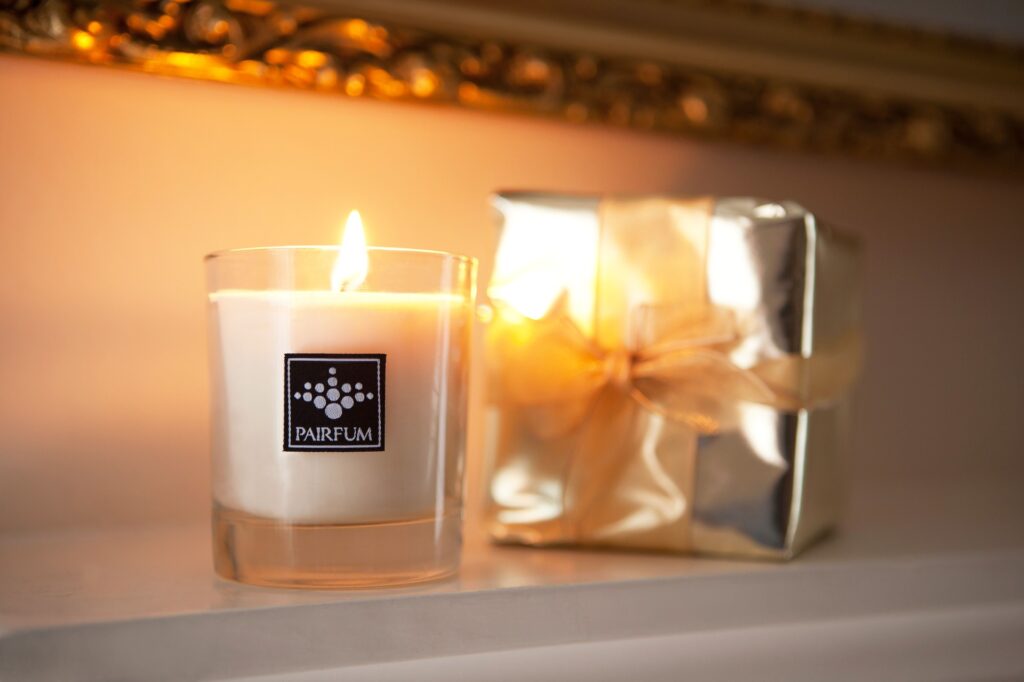 In addition to the toxins released from the wax alone, scented candles also emit VOCs through a range of synthetic fragrances. The National Candle Association estimates that there are more than 10,000 candle scents available in the U.S.7 Sadly, those scents—though many mimic aromas found in nature—are developed by white-gloved scientists under the florescent light of a laboratory.
The citrus extract limonene, for example, gives off a refreshing lemonlike fragrance. When the extract is burned, it undergoes a chemical reaction that transforms it into formaldehyde, a carcinogenic VOC. Other VOCs caused by burning artificial fragrance include alcohol, esters, and petroleum distillates.
According to the American Lung Association, VOCs "can irritate the eyes, nose and throat, can cause difficulty breathing and nausea, and can damage the central nervous system as well as other organs." 8
The National Candle Association itself says "nearly all fragrance ingredients in a candle are VOCs." 9 And while the American Lung Association acknowledges that not all VOCs have negative health effects, it says "many have several."
What Is a 'Soy Blend' Candle?
In recent years, as concerns have risen over carcinogenic candle chemicals, "soy blend" alternatives have become increasingly commonplace. Soy, unlike petroleum, is a renewable resource and can be grown ethically and sustainably—although not all of it currently is. Soy is also natural, biodegradable, and burns clean. It doesn't contain the same highly toxic VOCs.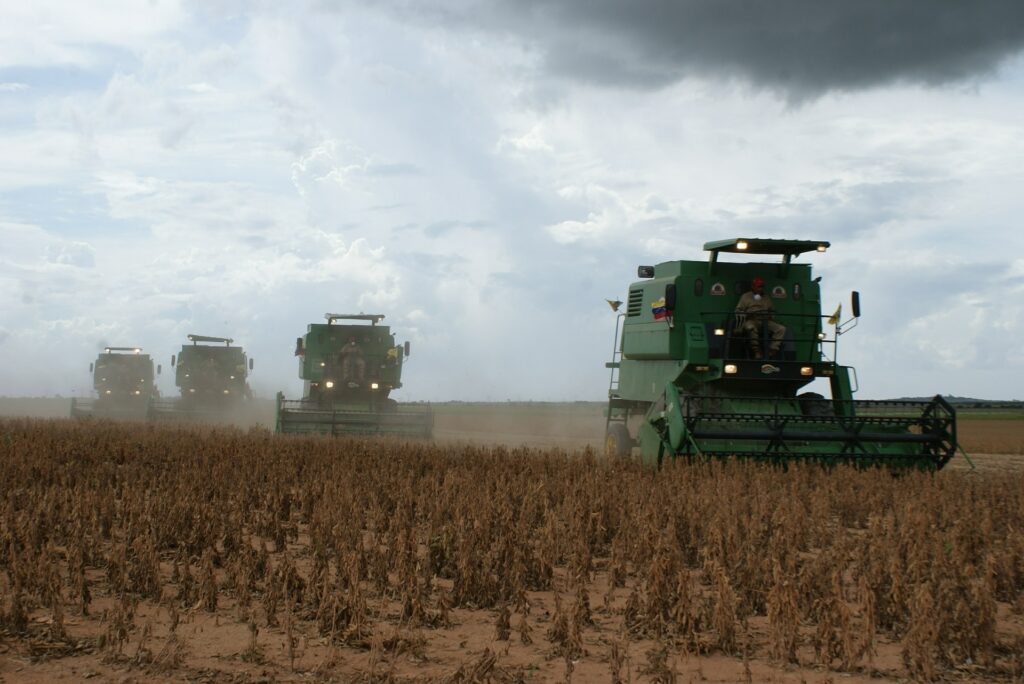 But what many don't realize about soy blends is that they are, by definition, a mix of waxes—including paraffin. Greenwashers love to target eco-conscious candle consumers with the "soy blend" tagline. And they get away with sneaking paraffin into their products by keeping their wax profiles a secret.
The natural candle company Happy Piranha says even candles that claim to be made of 100% soy wax can still contain additives to make them burn. What's more, growing soy on the industrial scale it's grown today is a leading cause of deforestation in the Amazon rainforest.
Lately, the natural candle industry has been tapping into sources believed to be more environmentally friendly.
Tips for Choosing an Eco-Friendly Candle

Knowing what you now know about the ways candles can harm the environment, you're probably wondering whether you'll be able to indulge in the act of lighting a wick ever again. We're here to say yes, you can. Here are some things to keep in mind the next time you're in the market for a candle.
Soy wax is better than paraffin wax, but not the best. Look for candles made of coconut wax, rapeseed wax, and ethically sourced beeswax (unless you're vegan) instead. Coconut wax is widely thought to be the purest and most eco-friendly option.
Wicks should be made of cotton, hemp, or wood and contain no lead or metal.
All ingredients, including wax and fragrance, should be natural and organic.
Any use of palm oil should be certified by the Roundtable on Sustainable Palm Oil (RSPO).
Stay away from toxic dyes.
Essential oils are controversial, but they're your best bet for scented candles.
Upcycle leftover candle wax by turning it into a new candle or finding other uses for it. Never pour candle wax—even the all-natural kind—down the drain.
Always repurpose or recycle the container.
Shop Eco-Friendly Candles
Fontana Candle Co. Lemongrass Eucalyptus Essential Oil Candle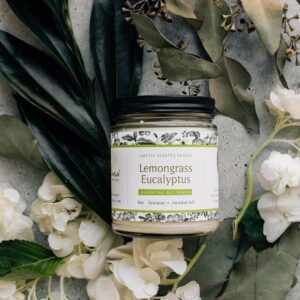 From $11.85
Fontana Candle Co. candles are made from pure beeswax and coconut oil. They contain Forest Stewardship Council-certified wooden wicks and get their scents from therapeutic-grade essential oils. The company even sells its "imperfect" candles—the ones with cracks, bubbles, dented tins, etc.—for about half price.
For every $100 Fontana Candle Co. spends on wicks, a tree is planted through Trees for the Future.
Isle de Nature Pagua Bay Fragrance Luxury Beeswax Candle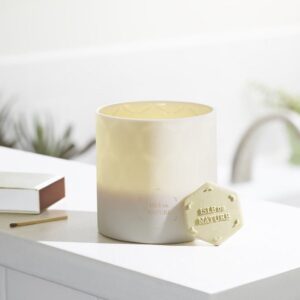 $125
A lot of the beeswax used for Isle de Nature's candles comes from its own hives in Dominica and The Berkshires of western Massachusetts. The brand recognizes the pressure wax harvesting puts on bees and is committed to protecting and nurturing its hives. Isle de Nature is Green Business Bureau platinum certified.
Nightshift Wax Co. Cruelty Free Candles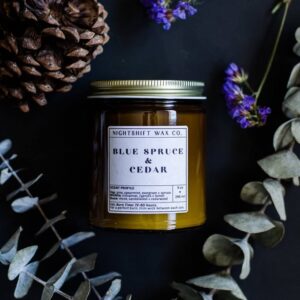 $26
Soy production gets a bad rap for the havoc it wreaks in the Amazon. But Nightshift Wax Co. calls its soy American-grown and cruelty-free. These candles—available in nine scents—feature organic, non-dyed braided cotton wicks. They're plastic-, paraben-, petroleum-, and SLS-free, not to mention organic and vegan.
Brooklyn Made Natural Organic Unscented Candle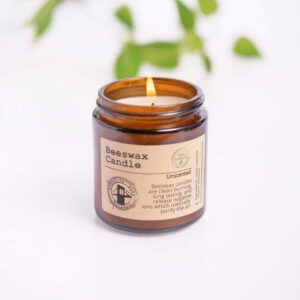 $16.99
If you're sensitive to essential oils or worried about the air pollution they could be causing inside your home, here's an unscented option. Brooklyn Made Natural candles are made of 100% USDA-certified organic white beeswax.
Kali Home XL Spiral Twisty Taper Dinner Candles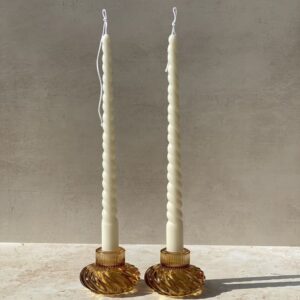 From $6
A great zero-waste option for your candle holders, these twisty columns are made in London with three simple components: "pure sustainably sourced soy wax, luxury fragrances and oils, and premium cotton ribbon wicks." They're nontoxic and paraben-free.
---
Sources: