How can
Valentines
be more sustainable?
Is Valentine's Day Sustainable?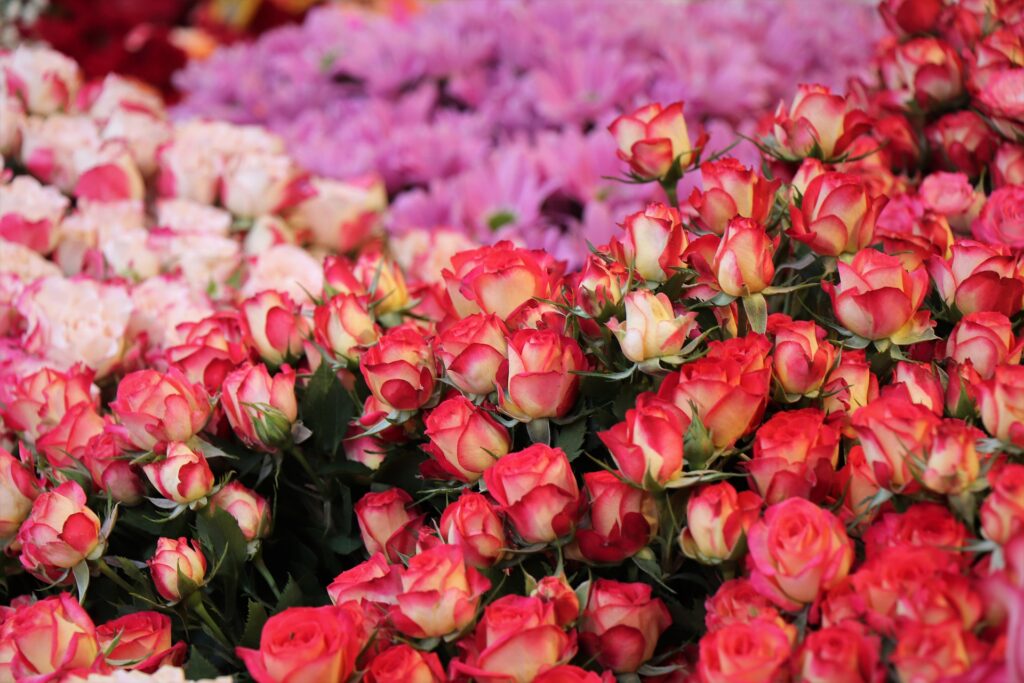 Though naysayers will call it a corporate scheme invented by greeting card companies, Valentine's Day inspires acts of love amid the bleakest stretch of winter. The holiday has even proven to be a boon for the economy, generating nearly $22 billion annually.1 Indeed, it's the U.S.'s sixth-largest consumer spending event of the year.2 So, what's so bad about that?
Well, it turns out the gifts largely associated with Valentine's Day—chocolates, flowers, jewelry, cutesy pickup line-inscribed cards, and the like—can have lasting effects on the environment.
It's been reported that the 100 million roses sold on Valentine's Day in the U.S. generate 9,000 metric tons of carbon dioxide emissions.3 Then, there's the issue of deforestation caused by cacao farming and the inevitable landfill fate of throwaway gifts. Just imagine the number of balloons, cards, and stuffed animals left to fester in trash piles after February 14.
Thankfully, this international day of love doesn't have to put such a strain on the environment. Here are 10 ethical, socially responsible, and sustainable gifts for every budget and recipient that will give even the most unwavering anti-capitalists a reason to celebrate.
1. An Elevated Take on Heart-Shaped Jewelry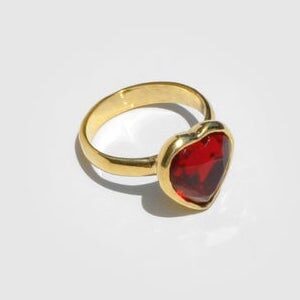 $195
Heart-shaped jewelry is the quintessential symbol of affection, but some iterations can be quite kitschy. The Lovely Ring by Mexican American-founded jewelry and fragrance label Mondo Mondo is playful, romantic, and uniquely chic. A ruby red glass stone set in a brass band, the piece is made in Los Angeles and involves no illegal gemstone or gold mining. It's also available in aqua.
2. This Calming Lavender Spa Set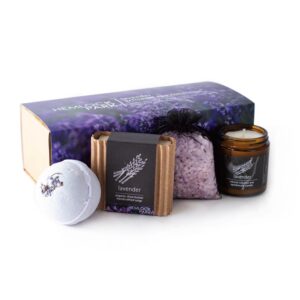 On sale for $29.95, down from $45
An eco-friendly version of the standard spa kit, Hemlock Park's lavender-themed collection features a calming candle, shea butter and coconut oil soap, a bath bomb, and a (reusable) sachet of mineral salts. The products are vegan and paraben-, sulfate-, and cruelty-free. They're made with organic ingredients—pure coconut wax instead of paraffin wax in the candle, for example, and mineral solar and dead sea salts in the soak—and made in small batches in California.
As a bonus, the brand plants a tree for every product purchased as part of its One Tree Planted scheme.
3. A Fancy Copper Flask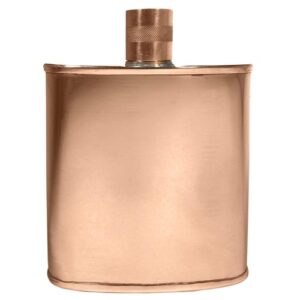 $300
What to get for the person who doesn't appreciate flowers and chocolate is a constant Valentine's Day challenge. Here's an idea that screams class and isn't the least bit corny: a stylish copper kidney flask. Jacob Bromwell designed the first ever copper flask in 2012 and has been making luxury liquor vessels ever since. This curved style (perfect for pockets) is one of the brand's original classics.
All Jacob Bromwell flasks are handmade using "old-fashioned techniques and authentic materials." For a personal touch, add engraving for an extra $125.
4. The Ultimate Cold-Brew Sampler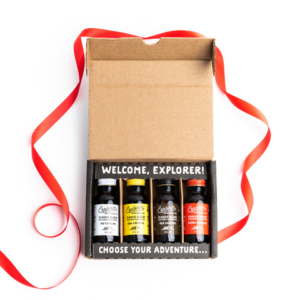 On sale for $20, down from $25
An unconventional gift for cold-brew lovers for little more than your morning coffeeshop outing? That's what you get in this cold-brew concentrate sampler pack featuring decaf, low-caf, regular caf, and extra caf brews. Explorer uses only organic, fair-trade coffee and offsets all its shipping emissions. Plus, the concentrated format of the coffee results in a mere fourth of the emissions other cold brew products produce, the brand says.
Explorer donates a portion of each sale to charity: water. When you're finished with the bottles, simply send them back using the take-back program.
5. Chic Sleepwear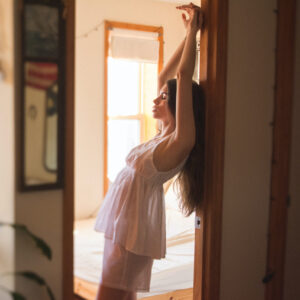 $150
Give the gift of comfort this Valentine's Day with a whimsical boudoir-inspired sleep set. Made by craftswomen on the southern coast of Sri Lanka, where Kúr's founder is from, this two-piece tank and shorts set features the designer's signature bobbin lace details. It's made with at least 90% "responsible raw materials," including Better Cotton Initiative-certified cotton sourced from India.
6. A Succulent Garden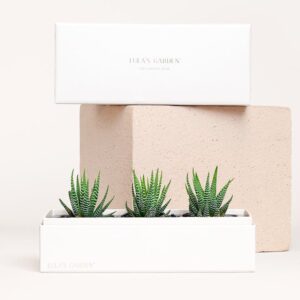 $42
No matter the occasion, you can't go wrong with gifting a houseplant. This trio of zebra plants (aka Haworthia fasciata) by Lula's Garden is exceptionally low-maintenance and beginner-friendly. And with every purchase, the brand provides a person in the developing world with six months of safe water through Water.org.
Lula's Garden offers a variety of cover sleeves including a couple Valentine's Day-ready options: one decorated with XOXOs and another with hearts and an "I love you" proclamation.
7. Cozy Slippers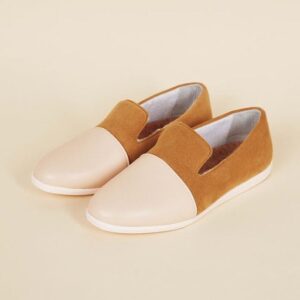 $128
Dooeys House Loafers are guaranteed to be some of the most stylish slippers you'll ever see. And some of the most environmentally friendly, too. The shoes consist of a coconut husk footbed, sugarcane sole, "apple leather," recycled polyester "suede," cork insoles, and lining made from recycled plastic bottles.
Dooeys are made in small batches in Portugal. The company ships its slippers in recycled packaging and offsets its emissions.
8. Petrochemical-Free Cologne or Perfume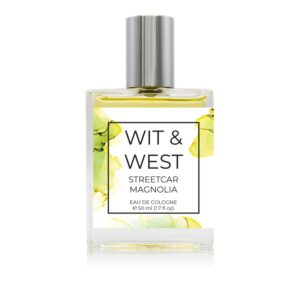 $90
Fragrance is a common Valentine's Day gifting category; sadly, these scents are often created by the fragrance industry's some 3,000 "stock chemical ingredients," the Environmental Working Group says.4 These ingredients can contain toxic petroleum-derived chemicals like formaldehyde or preservatives like parabens.
Colorado-based Wit & West Perfumes contain only natural ingredients including an organic grape alcohol base and real botanicals and citrus oils for scent. All products are vegan and phthalate-, paraben-, and cruelty-free.
9. A Phone Case That Biodegrades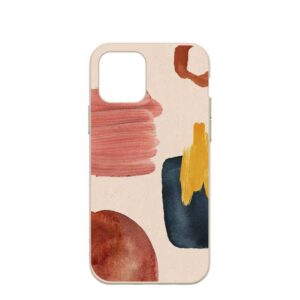 $54.95
This gift will keep plastic tech accessories out of landfills and incinerators. Pela phone cases are made from flax straw and a "plant-based biopolymer," which makes them completely compostable. They're soft, flexible, exceedingly modern and playful in design, and guaranteed to protect your tech. A portion of every sale goes toward ocean cleanup and preservation initiatives.
Pela cases are suitable for Apple and Android phones.
10. A Bundle of Used Books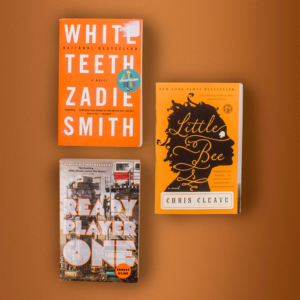 $7
For the bibliophile who's read everything, NativeGood's mystery bundle is an exciting treat. The company packages up a trio of thrifted books (always high-rated ones, never anything too esoteric or indie) for only $7. You can choose a random selection or narrow it down by category—romance, fiction, nonfiction, best sellers, science fiction, teen and young adult, or mystery and suspense.
---
Sources: