How do I pick out
nontoxic nail polish
In this age of five-, seven-, nine-, and even 20-free formulas, color is no longer the only deciding factor in choosing a nail polish. Back in the early days of nail "varnish," the stuff was made in a similar fashion to automobile paint (no, really, this is how the nail polish pioneer Revlon got its start). Thankfully, today's market is flourishing with options less toxic.
Learn about the notorious "Big Three" and what makes them so toxic, plus how to decide whether a product is safe to use for your next manicure.
Understanding Harmful Ingredients in Nail Products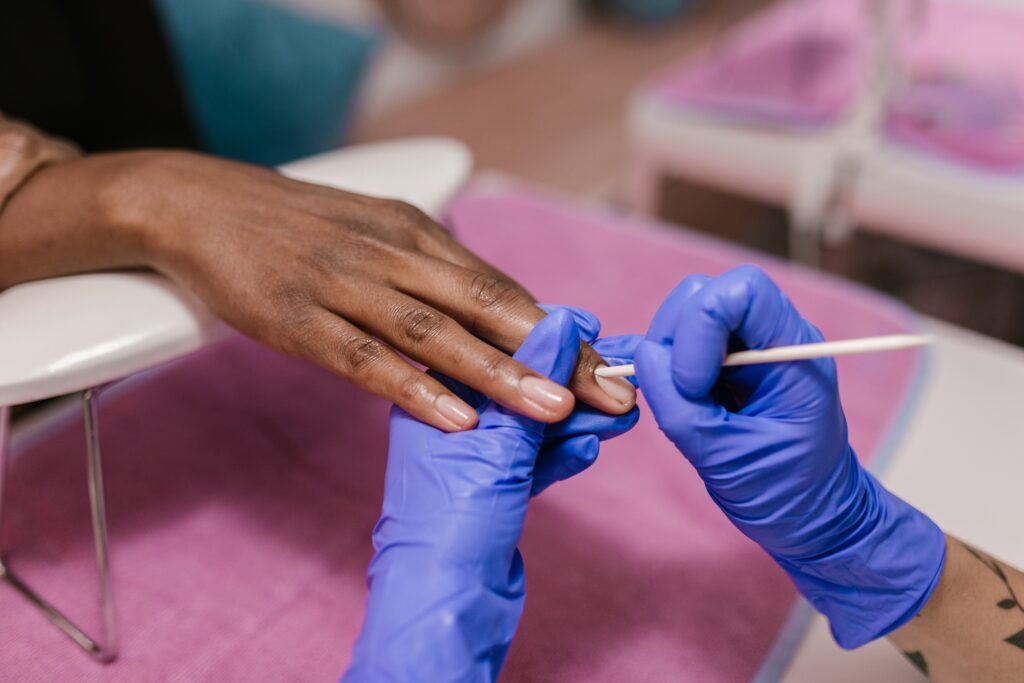 The reason many conventional nail products today have been deemed unsafe or unhealthy boils down to the toxic trio, aka the Big Three—formaldehyde, toluene, and dibutyl phthalate. The Environmental Working Group gives these three chemicals its highest hazard score based on "robust" data that they are harmful to human health.1, 2, 3 They're also what give nail polish its signature, nostril-burning chemical smell.
Formaldehyde
 Formaldehyde is a flammable chemical used in resins, building materials, glues and adhesives, fungicides, and disinfectants. It is also used as a preservative in mortuaries. It and its solution, "formalin," are used to help polish and other nail products harden.
The Environmental Protection Agency classifies formaldehyde as a probable human carcinogen, noting that exposure to it "can result in respiratory symptoms, and eye, nose, and throat irritation."4
Toluene
EWG calls toluene "a volatile petrochemical solvent and paint thinner" and "a potent neurotoxicant that acts as an irritant, impairs breathing, and causes nausea."2 It is traditionally used in lacquers, explosives, rubber, and glue. It improves nail products' ability to go on smoothly.
The Occupational Safety and Health Administration warns against using products containing toluene because exposure to it "may cause liver and kidney damage."5 The Campaign for Safe Cosmetics lists short-term effects as "headaches, dizziness, and cracked skin" and long-term effects as "reproductive damage and respiratory complications."6
Dibutyl Phthalate
Banned in the European Union, dibutyl phthalate is a plasticizer, commonly used to make plastics (and nail polish) more flexible. It is also used in the manufacturing of safety glass, printing ink, adhesives, explosives, and even rocket propellants. DBP, as it's commonly shortened to, has been "linked to hormonal disruptions that affects [the] male reproductive system," a 2019 study said.7
Other Harmful Ingredients
With the Big Three being so controversial nowadays, many brands make sure not to be caught with them on their ingredients lists. That doesn't mean they're entirely safe, however. Although only eight polishes and nail treatment products assessed by EWG contained formaldehyde—four contained toluene, and seven contained dibutyl phthalate—still an astounding 78% of 1,222 nail products assessed were given moderate to high hazard scores. That includes polish, nail glue, polish removers, cuticle treatments, and other care products.
Some of the worst offenders in the polish sector were Sally Hansen (the second most-bought nail polish brand in the U.S.), Pure Ice, and even some Covergirl products.8 Hardly any contained the Big Three, but they did contain other harmful ingredients like oxybenzone, the reef-bleaching chemical ubiquitous in sunscreen; propylparaben, an artificial fragrance; and retinol, which makes the skin more sensitive to UV light and therefore could increase the risk of developing skin cancer.9 
Even pigment used to give nail polish its color—including a slew of commonly used D&C dyes—can be toxic.
In polish removers, it's another toxic trio you should look out for: isopropyl acetone, methyl ethyl ketone, and n-methyl-pyrrolidone. "Evidence suggests that these chemicals may cause reproductive harm and organ toxicity," the Campaign for Safe Cosmetics says. "They are a serious concern for nail salon workers and pregnant women."10
What to Look for in Nontoxic Nail Products
The nail polish of today is a numbers game. You'll see a lot of "three-free"—up to "20-free"—formulas. What do they mean? Three-free polishes are free of the Big Three, of course. Also popular are five-free (free of formaldehyde resin and camphor), and seven-free (also free of parabens and xylene). At the very least, a product should be three-free. 
Also look for a vegan stamp, indicating that no animal products are included, and a cruelty-free certification from either PETA or Leaping Bunny. Avoid glitter, which is also a petrochemical. 
Read the labels and check ingredients on EWG's Skin Deep database. Use the apps Detox Me and Clearya to cross check your findings. And if you need more help securing safe manicure essentials, we've got you. Here are Shuki's top picks for nontoxic nail products.
Côte Nail Polish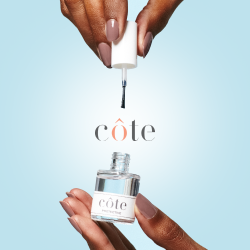 Côte nail polish is made in the States and free of nine toxic ingredients. Mail your bottle back to the brand when you're finished and you'll get 10% off your next purchase. There are well over 100 shades to choose from.
Tenoverten The Shield Top Coat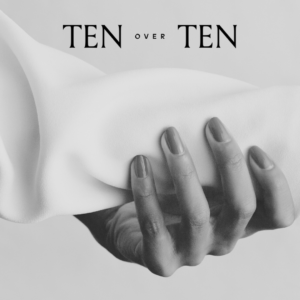 Seal your color with The Shield, a chip-resistant top coat developed by eight-free brand Tenoverten, whose principles include "cruelty is never acceptable" and "people and the planet come first."
Kapa Nui Nail Polish
Kapa Nui's made-in-Hawaii shades are some of the best-rated by EWG. The brand claims to be "fume-free" and has been certified cruelty free by PETA. Choose between almost 50 shades.
Kure Bazaar Nail Polish
Kure Bazaar nail polishes are 85% made from plants (examples include sunflower seed oil and bamboo leaf and stem extract). Nail polish could never be entirely natural—it's paint, after all—but this is as natural as can be.
Just The Goods Cuticle Oil
 Canadian skincare brand Just The Goods makes a multipurpose cuticle-slash-beard oil with argan oil, jojoba seed oil, vitamin E, and grapeseed oil. It's EWG-verified and scented with natural lemon and peppermint essential oil.
Olive & June Nail Primer
Designed to elongate the life of your nail polish, Olive & June's primer is made of just two ingredients, both earning an EWG score of 1 ("low concern").
Ella + Mila Soy Polish Remover
Contrary to all your previous experiences, unscented nail polish remover does exist. Ella + Mila's soy formula doesn't contain any fragrance—natural or unnatural—but it does contain a range of nail-healthy vitamins (namely A, C, and E).
Learn Even More
Season 1, Episode 2 of "

Not So Pretty

" HBO Max docuseries: "Nails"
Sources