How to Avoid
Petrochemicals
in your Beauty Products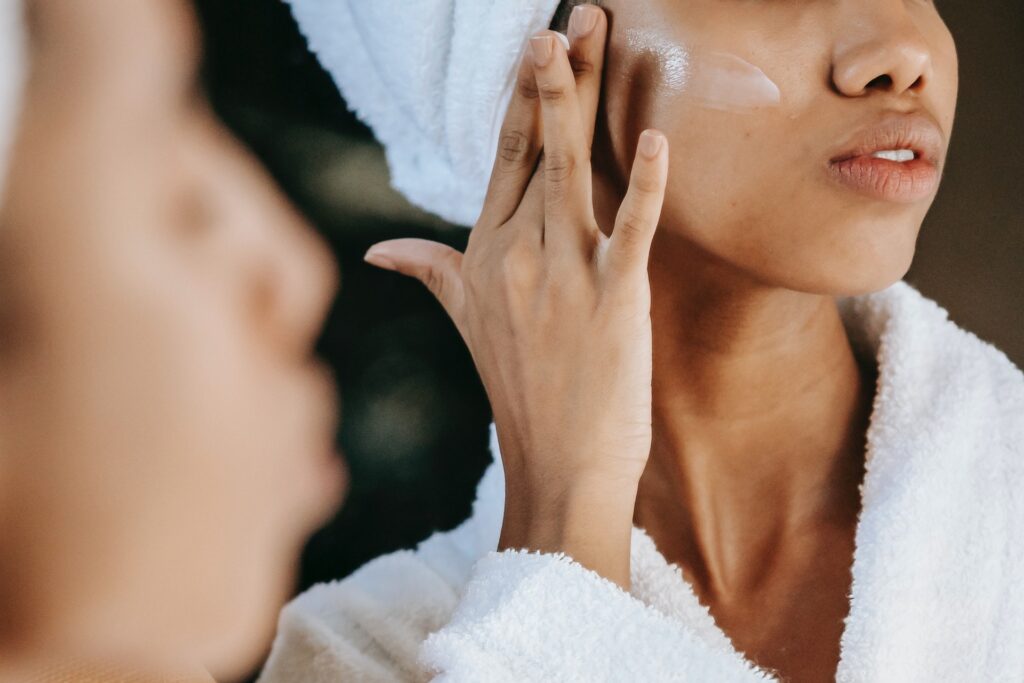 Oh, you thought petroleum was used only for transportation fuels, electricity generation, and plastic production? Check the ingredients on your makeup and personal care products—your candles even!—and see whether they contain paraffin oil, mineral oil, or petrolatum. According to the Environmental Working Group's extensive Skin Deep Database, one in 14 cosmetic products does. 
The U.S. government has virtually no authority over the personal care industry, which gives brands the freedom to formulate products with just about anything they want, including toxic crude oil derivatives. They don't even have to disclose that they've used them, as is often the case with artificial fragrance.
Petro-based ingredients are widely used in beauty because they act as occlusive agents (i.e., locking moisture in the skin) and provide a protective barrier. They're used as fillers and texture enhancers, as well as to disperse fragrance ingredients. They have incredible moisturizing properties, not to mention a desirable clear color and decades-long shelf lives. They're especially pervasive in lipstick and, alarmingly, baby lotions and oils.
Common Petro-Based Ingredients in Beauty Products
Petroleum jelly, aka petrolatum

Mineral oil

Paraffin oil

Paraffin wax

Toluene

Benzene

Sodium benzoate

Polyethylene glycol (PEG)

Propylene glycol aka propanediol

Phenoxyethanol

Diethanolamine (DEA)

Ethanolamine (MEA)

Butanol or any ingredient starting with "butyl"

Any word containing "propyl"

Parabens

Phthalates

Parfum

Fragrance
Health Effects
The Campaign for Safe Cosmetics says that petrolatum, a byproduct of petroleum refining that appears in more than 2,000 EWG-assessed personal care products, actually poses no health risks when it's properly refined.1, 2 The problem, it says, is that it's "often not fully refined in the U.S., which means it can be contaminated with toxic chemicals called polycyclic aromatic hydrocarbons (PAHs)." The same goes for all other petro-based ingredients.
Cancer is the main concern here. Fourteen PAHs have been found to be probable or possible carcinogens; one is a known carcinogen.3 Even the U.S. Department of Health and Human Services acknowledges that these PAHs can lead to cancer just through skin contact over extended periods of time.4
In the European Union, a full refining history of petrolatum must be provided, proving that the ingredient is non-carcinogenic, for it to be included in a cosmetic product. But in the U.S., there's no way of knowing whether a petrochemical has been properly refined.  
Health Effects of Air Pollution From Petrochemicals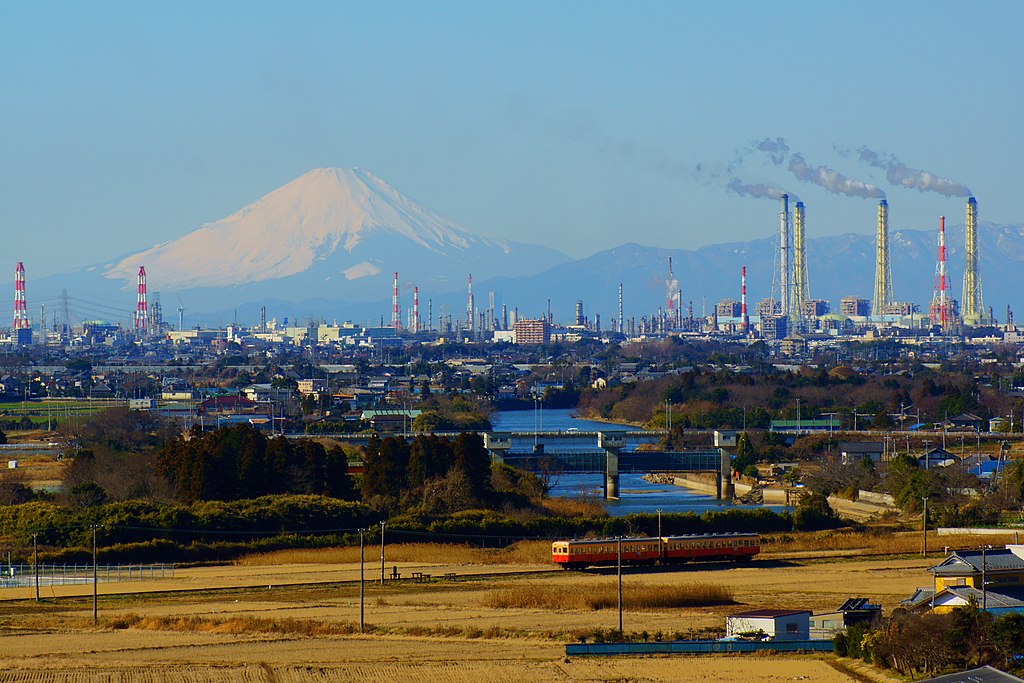 In addition to the possible long-term health effects of rubbing petrochemicals on skin, the production process alone has been linked to a range of illnesses. One study that assessed the health of people living near a petrochemical industrial estate in Thailand found that air pollution from the estate was 95% likely to be causing excessive wheezing, shortness of breath, eye irritation, dizziness, coughing, weakness, nose congestion, and/or sore throat.5 
Since 2015, the World Health Organization has identified air pollution as the world's biggest environmental health risk.6
Environmental Impact of Petrochemicals
The same air pollution that causes wheezing and a wealth of other health problems is also contributing to the climate crisis. In fact, the petrochemical industry is responsible for a reported 18% of industrial carbon dioxide emissions globally.7
Plants release volatile organic compounds, particulate matter, and greenhouse gasses beyond CO2.8 These pollutants penetrate not just the air but also the soil and water. Petroleum hydrocarbons can harm soil microorganisms, the Soil Science Society of America says. Some "can be taken up by plants and pose a risk to grazing livestock, wildlife, and plant-eating insects." If the soil is too contaminated, seeds can't germinate.9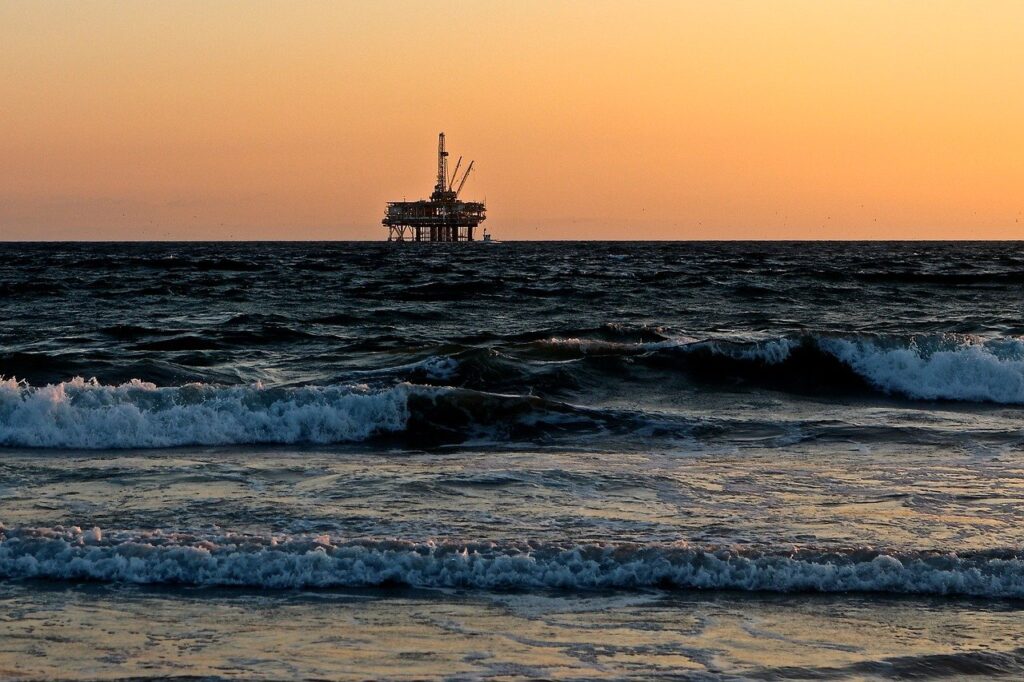 Air pollution is just one effect of the petrochemical industry, though. Oil drilling, the first step in producing a petrochemical, also threatens land and marine ecosystems. Natural habitats must be destroyed just to access underground reservoirs of petroleum.
What's more, petrochemical production is also extremely water intensive. The Pennsylvania-based chemical manufacturer Henwil Corporation estimates that refineries require an average of 2.5 gallons of water for every gallon of crude oil processed, going through an astonishing 9 million barrels per day.10 The wastewater generated by petrochemical production contains a toxic mixture of organic and inorganic components that require careful treatment.11
How to Avoid Them
Always check the ingredients list for petroleum derivatives and remember: "Fragrance" is often a blanket statement for crude oil-derived chemicals. When given the choice, choose unscented. 
Certain accreditation bodies like MADE SAFE and Ecocert, founder of the COSMOS certification, ensure beauty and personal care products are made without petro-based ingredients.
Shop Petro-Free Beauty and Personal Care
Ready to phase petrochemicals out of your personal care routine? Here are Shuki's favorite petroleum-free brands.
Bathing Culture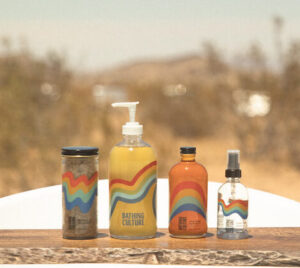 Not only is Bathing Culture's bath lineup petrochemical-free; it's also water-free. The concentrated solutions save on shipping emissions and give you more bang for your buck. Bathing Culture soaps are packed in both glass and post consumer recycled plastic bottles. The brand currently offers package free refills at select locations. EDITORS FAVORITES: Mind and Body Wash and the Terracotta Detox Scrubber. 
Shop Bathing Culture


Blissoma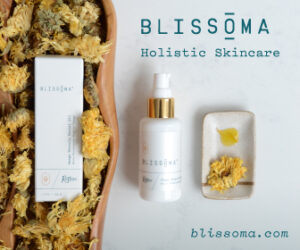 This skin care company sources its ingredients from raw, organic plants rather than chemical plants. Everything is biodegradable (and vegan, and made using about 80% solar power). Many of the plants featured come from independent, regenerative farms. 
Shop Blissoma

Herbal Skin Solutions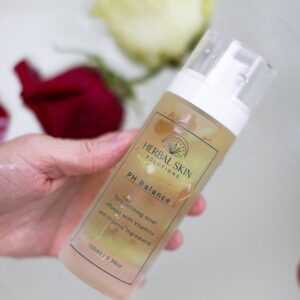 A self-proclaimed "skin geek," founder Kaelin Jutras is a licensed esthetician who found her approach increasingly rooted in holistic methods using plant based formulas that provide "wow factor" results.  Herbal Skin Solutions are 1% for the Planet members, utilize low waste packaging, and plant trees when you purchase! EDITORS FAVORITES: pH balancing Toner, Vitamin C+ Enhancement Serum, Exotic Exfoliating Enzyme Mask, Neroli Nirvana, and the Hyaluronic Acid Serum.
Shop Herbal Skin Solutions

Dr. Lily Ros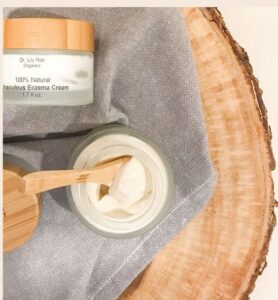 A practicing, registered pharmacist, Dr. Ros is the founder of a curated line of all-natural, plant-based skin and body care products that are formulated for maximum absorption, yet gentle enough for even expectant mothers and sensitive skins. Dr. Ros orders are shipped plastic free, and many of the products come in glass jars with wooden lids. EDITORS FAVORITES: DNA Protection Moisturizer, and the "On Fire" 100% Clean Lipstick. 
Shop Dr. Lily Ros
Hear Me Raw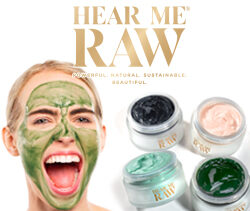 It's all in the name. Raw ingredients are the foundation of Hear Me Raw skin care—no harsh chemicals (petro-derived or otherwise) allowed. All formulations are at least 98% plants, and the brand's refillable packaging system helps cut its plastic use by as much as 90%. 
Shop Hearmeraw
Kadalys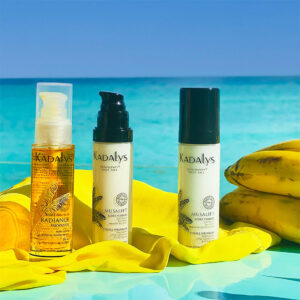 Petrochemical-free Kadalys is tackling the global food waste problem one ugly banana at a time. Yep, the brand saves landfill-bound bananas and transforms them into cleansers, creams, oils, balms, and you-name-it using patented banana bio-actives. The fruit's fatty acids are apparently a dream for skin. In using bananas as its main ingredient, the company also directs money to vulnerable communities. (Hooray for inclusive capitalism!)
Shop Kadalys
Today Glitter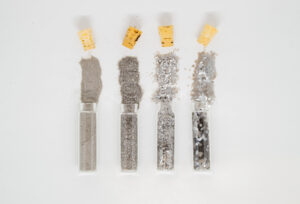 No one thinks about putting petroleum on their face when they swipe a shimmery eyeshadow onto their lids. But glitter is plastic, and plastic is a petroleum product. Bioglitter (that is, biodegradable glitter made from eucalyptus cellulose) is slowly making its way into the mainstream, but Today Glitter was the pioneer—the first in the U.S. to retail patented Bioglitter.
Shop Today Glitter
Sources: