Online Marketplaces for
Sustainable and Ethical Shopping
Googling whether your favorite potato chip brand uses sustainable palm oil in the aisles of Target, keeping a list on your phone of words synonymous with "petroleum" in cosmetics, going vegan and realizing even wine is made with animal byproducts… sound familiar?
Being a responsible consumer can be awfully arduous and time-consuming. It certainly isn't as easy as buying any product that claims to be "natural" or "green."
Once you enter the minefield that is sustainable and ethical shopping, you might find yourself wishing for an eco-version of Amazon.com where all the products are cruelty free and fair trade – where you can be sure your money is supporting small- and minority-owned businesses, and businesses that focus on sustainable products and shipping even more than next-day delivery.
Enter: the eco-marketplace.
An increase in consumer awareness has led to an explosion of eco-marketplaces, each curating the most planet- and people-friendly cleaning products, clothing, food, or cosmetics collections out there. All while giving back.
Read on for 10 of Shuki's favorite online marketplaces for sustainable and ethical shopping.
1. Grove Collaborative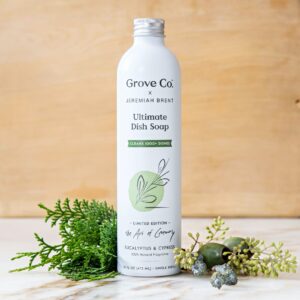 Best for:

Natural household cleaning, personal care, baby, and pet products

Price range:

$—$ ($25 minimum for recurring shipments; $39 minimum for "ship now" option)
Grove Collaborative is a member-based home and personal care product marketplace, meaning you select your faves and they arrive monthly at your door. It vets brands using a four-point standard—healthy, effective, ethically produced, and cruelty free—so far amassing 150-plus brands on its site. 
The marketplace is a certified B Corporation that's also currently "plastic-neutral" but aims to be 100% plastic-free by 2025. It carbon offsets every shipment. Membership is free, and monthly shipments are flexible and can be canceled anytime.
2. EarthHero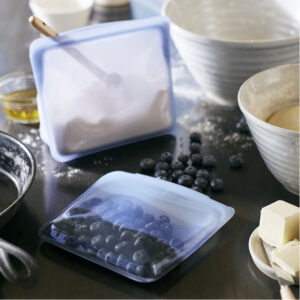 Best for:

Almost anything, from kitchen items to tech accessories

Price range:

$—$
EarthHero is a one-stop shop. It features almost 3,000 practical products, including everything from "Socks That Protect Sloths" to paraffin-free candles, beeswax food wraps, and beyond. The company uses a convenient labeling system that clearly marks the ethics and sustainability of each product with 91 unique logos.

EarthHero is a B Corporation, 1% for the Planet member, and certified climate neutral.
3. Zero Waste Store
Best for: Bath & body, beauty, household products and accessories. 
Price range: $–$
Zero Waste Store features sustainable products for everyday living, where all people can confidently shop carefully vetted brands & low waste swaps with absolute ease. Zero Waste Store are members of 1% for the Planet, and have donated over $15K to non-profit organizations since launching in 2018. 


4. DoneGood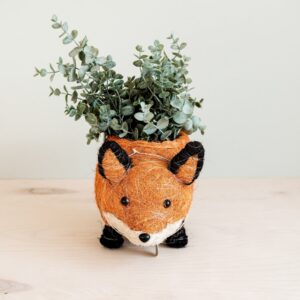 Best for:

Small, purpose-driven brands

Price range:

$—$
DoneGood calls itself a "purpose-only marketplace." It features small brands—more than 200 of them, to boot—that give back to the planet and vulnerable communities. Examples include organic cotton dolls that empower refugee mothers in Turkey, accessories made from old tires that support artisans in Haiti, and jewelry you'd never believe is compostable that supports climate action.
DoneGood assesses brands based on 10 core values. It's a B Corporation and 1% for the Planet member.
5. EcoRoots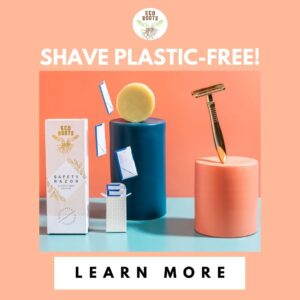 Best for:

Zero- and low-waste personal care and home products

Price range:

$—$
It's no secret the planet is facing a serious plastic epidemic, and EcoRoots is on a mission to end it. The company ships using fully recyclable and compostable packaging only—100% plastic-free. This is where to source your cruelty-free, vegan, low- to no-waste shampoo bars, bottle-free laundry sheets, reusable razors and more.
EcoRoots is fully cruelty-free and a 1% for the Planet member.
6. Hive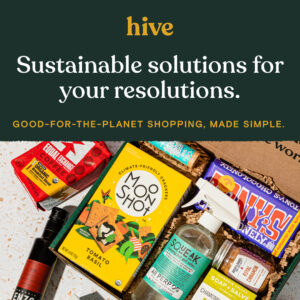 Best for

: Good-for-the-planet groceries

Price range

: $—$
This marketplace features only products that meet the "Hive Five": ingredient integrity, a low-carbon footprint, recyclable packaging, a commitment to social good, and, of course, a rave-worthy product. It's perhaps best known for its food and beverage offerings (hello, fair trade chocolate), but you can also shop wellness, personal care, household, and pet items.
Hive ships only in recyclable packaging, although some of the items themselves are packed in plastic, and every order is carbon neutral.
7. Kind Humans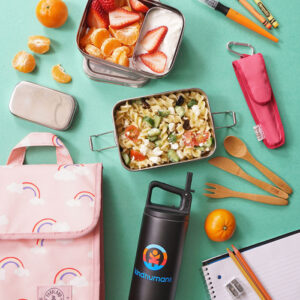 Best for: Beauty, Self Care, Home, Travel, and Accessories. 
Price range: $ – $
Kindhumans mission is to create a global brand and ethical online marketplace — connecting the growing community of conscious consumers with sustainable products and nonprofit causes to better our world. 
8. ourCommonplace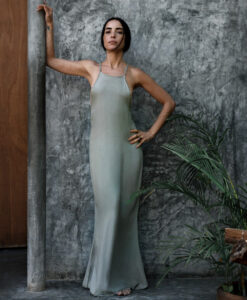 Best for:

Sustainable and female-founded fashion and home brands

Price range:

$—$
Women are central to ourCommonplace's cause. The company is part of the Female Founder Collective and helps to uplift other women entrepreneurs by featuring a "woman-owned" logo on its (many) female-founded products. There's also another logo for BIPOC-owned products.
Goods curated by ourCommonplace scream luxury. The styles you'll find here are the antidote to the hippy clothes largely associated with eco-friendly fashion.
9. Safe & Chic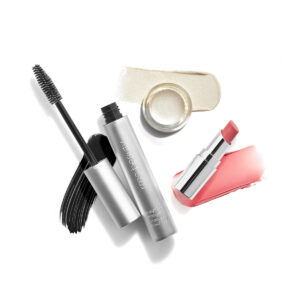 Best for:

Nontoxic beauty

Price range:

$—$
Nasty petrochemicals, heavy metals, and hidden animal products are rife in conventional beauty and personal care. What's worse, the industry is so unregulated that it's impossible to know what's in a product or whether it's safe for your body and the planet. All 2,000-some beauty products on Safe & Chic are free of parabens, petrochemicals, and other ingredients the company deems safe based on the Environmental Working Group's Skin Deep database. A good number are also vegan.
10. Urbankissed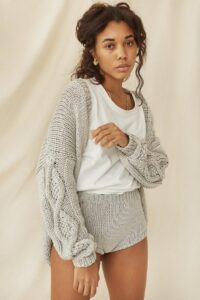 Best for:

Slow and ethical everyday clothing

Price range:

$—$
Cozy knit co-ords for working from home, yoga sets, timeless jeans, and elevated hoodies—these are some of the wardrobe essentials you'll find on Urbankissed, a slow fashion marketplace geared not just toward high-end splurges but, rather, everyday wear. It has a Slow and Ethical Index, which lays out the company's own definitions of broad terms like "ethical," "natural," "sustainable," and more.
Urbankissed stays carbon-neutral by planting mangrove trees in its company forest in Madagascar.
11. Welljourn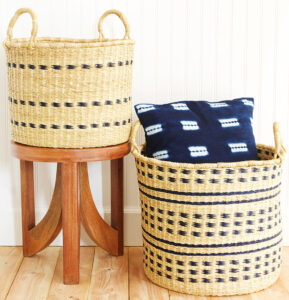 Best for:

Eclectic artisan gifts and home goods

Price range:

$—$
Looking for a gift with more character than the standard fare? On Welljourn, you'll find everything from handwoven African baskets to gourd carvings from the South American Andes. Think of it as a small-batch version of World Market where everything comes straight from (and, in turn, benefits) the source. Look here for eclectic decor, jewelry, retro children's toys, and more.