Does all
talc contain asbestos?
Baby powder has been the go-to solution to sore baby bottoms, dry skin, stale shoes, and chafing issues since the late 1800s. The multipurpose powder was first bottled by personal care giant Johnson and Johnson, still its primary producer, before Theodore Roosevelt even became president. And almost the entire time it's been commercially available, its carcinogenic properties have been hidden from the public.
 Only now, with the growing concern surrounding cosmetic ingredients and the U.S. Food and Drug Administration's lack of authority over them has the truth begun to seep out: Baby powder—talcum powder, that is—is commonly contaminated with asbestos, and regular exposure to asbestos causes cancer.1
 Here's what you need to know about asbestos in your cosmetics. Yes, most cosmetics. And what you can do to avoid it.
How Does Asbestos Get Into Your Cosmetics?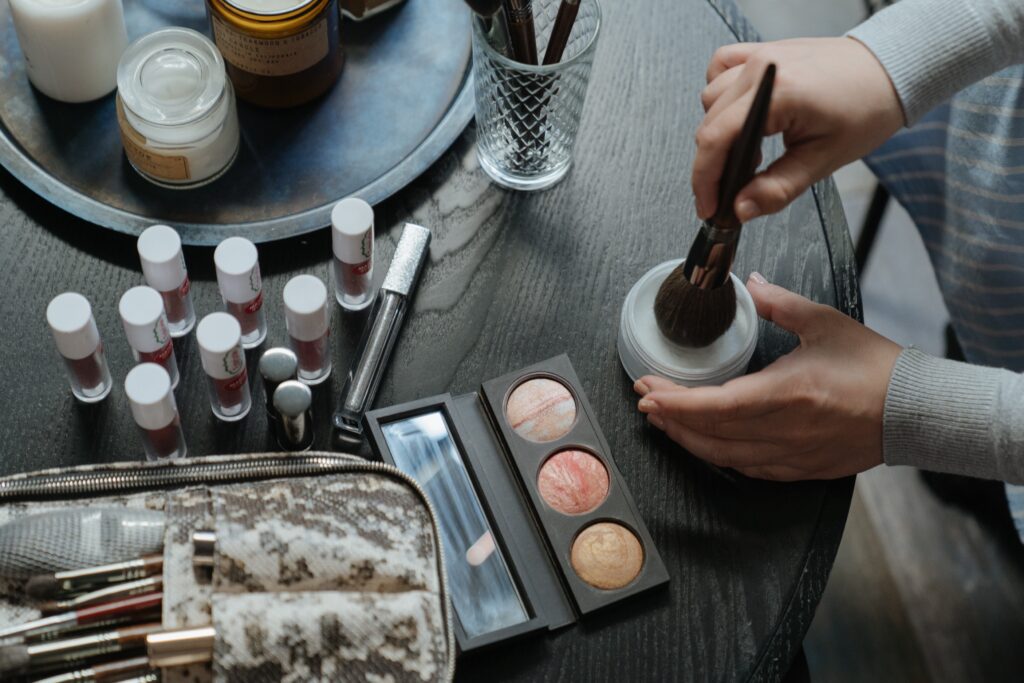 Talc is a mineral that's mined from China, South Korea, India, Finland, Brazil, and the Appalachian region of the U.S., among other places. The FDA says, "Both talc and asbestos are naturally occurring minerals that may be found in close proximity in the earth."2
Traces of asbestos fibers have been found in talc samples used by J&J since the '50s.3 In 1971, the company even tried to test the effects of asbestos in its products by injecting prisoners, most of them Black, with the carcinogen, a move J&J later said it regretted.4 Since then, and through at least the early 2000s, the company knew of asbestos contamination in its baby powder and kept that information from the public, according to a Reuters investigation. As of 2018, more than 11,000 people had sued the brand because they claimed talc from J&J products caused their cancer.5
Now, HBO Max's four-part docuseries "Not So Pretty" is shining light on the ways talc is impacting our health—and it goes way beyond baby powder.
Talc is commonly used in modern-day cosmetics because it helps absorb moisture, prevent caking, increase opacity, improve consistency, and create a silky texture. It's ubiquitous in blush, foundation, eyeshadow, loose powder, and even kids' makeup. "Not So Pretty" homes in on a case in which asbestos-contaminated talc is discovered in makeup from the tween/teen accessory retailer Claire's Boutique.
 In 2019, Claire's recalled three of its makeup products because FDA testing revealed they could contain asbestos. In the announcement, the brand said it was "not aware of any adverse reactions, injuries, or illness caused by the possible presence of asbestos in the recalled products," also noting that it had switched to talc-free manufacturing for all its cosmetics over the year prior.
How Dangerous Is Asbestos?
Studies confirming the carcinogenic effects of asbestos are abundant. The National Cancer Institute, American Cancer Society, and U.S. Department of Health and Human Services say regular asbestos exposure could lead to cancer. According to the latter, the risk depends on the degree of contamination, regularity of exposure, and other health factors like a person's tobacco use and preexisting lung conditions.
While most of the publicity around the issue centers around the risk of asbestos in baby powder—no doubt due to direct inhalation of the powder—studies have also found links between cosmetic talc and several illnesses, including mesothelioma, ovarian cancers, gynecological tumors, and lung fibrosis.
 "We have traced the asbestos in the talc to the mines from which it originated, into the milled grades, into the product, and finally into the lung and lymph nodes of the users of those products," a 2014 study said, "including one woman who developed mesothelioma."6
Avoiding Asbestos in Cosmetics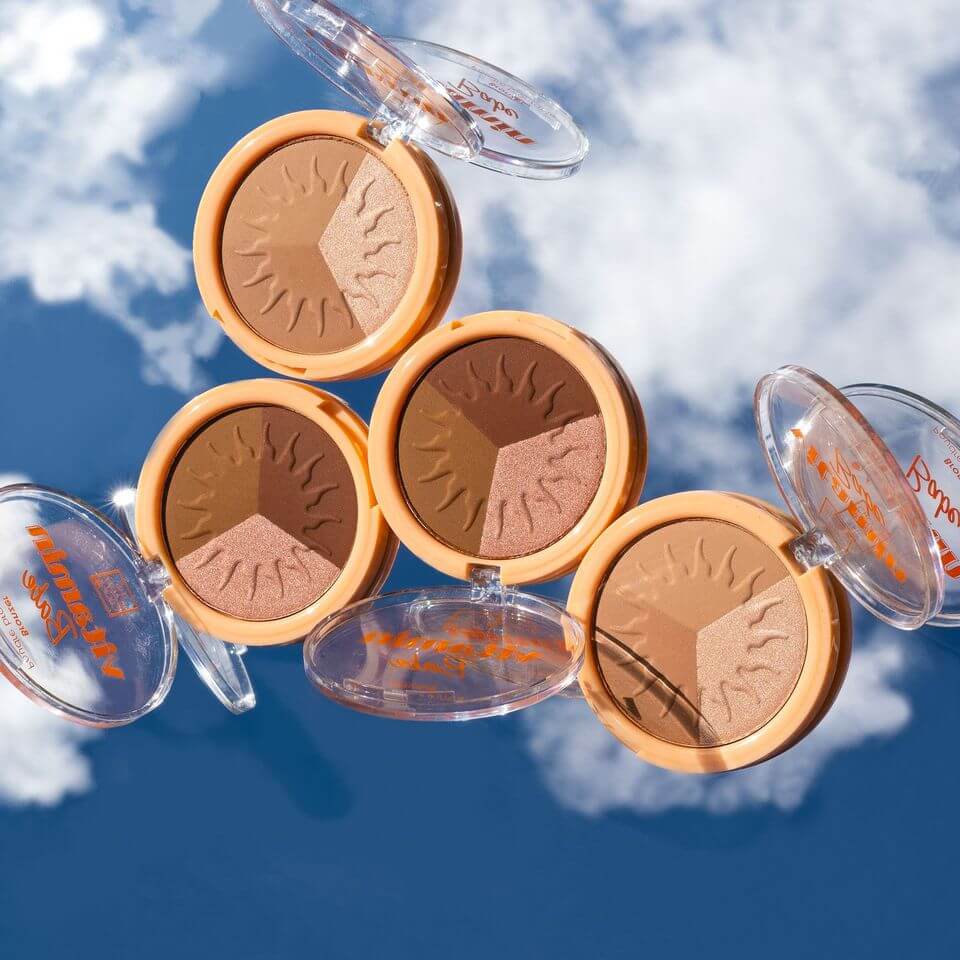 It's unclear exactly how prevalent asbestos is in our cosmetics, but one 2020 assessment by the FDA found that nine of 52 talc-containing cosmetics it tested turned up asbestos-positive. Those products were a compact powder, contour palette, and JoJo Siwa makeup set from Claire's; five blushes, bronzers, and palettes from City Color; and J&J baby powder.7
Talc is listed on labels as talc, talcum, cosmetic talc, talcum powder, or magnesium silicate, which is the primary component of talc. The FDA is notoriously lax with regards to transparency around cosmetics labels, so it can hide behind a number of misleading names. And it can be contaminated with asbestos unless proven otherwise through testing.
The only way to know for sure that your cosmetics don't contain asbestos is to check that the talc in them has been tested or to buy talc-free makeup. Some Shuki-approved brands and collections that do not use talc or use only asbestos-negative talc in their formulations include the pharmacist-founded makeup and body care brand Dr. Lily Ros Organics, The Beauty Crop's clearly labeled talc-free range, PYT Beauty (whose talc is "certified 100% free from asbestiform fibers"), and cult-classics Kosas and Ilia Beauty.
When shopping around, you can plug a url into Clearya or browse popular online makeup retailers right in the app, and it will highlight talc as a potentially toxic ingredient.
Learn Even More:
Sources: