Are
Shampoo Bars
better for you?
Even the most resolute zero-waste sticklers must admit: The tiny toiletries hotels provide are darn convenient for traveling. The problem is that most are used just a couple times and subsequently thrown out by hotel staff for hygiene reasons. It's unclear just how many mini plastic bottles are wasted this way, but Marriott estimated that it alone threw away 500 million a year.1
The hotel chain announced in 2019 that it would trade travel-sized bottles for large, reusable pump-top bottles in a global initiative to reduce its plastic use. Similarly, both California and New York have passed statewide legislation banning all use of these bottles in hotels by 2025.2
Suffice to say, the future of shampoo bars is now.
Traveling with your own personal care products eliminates the risk of using chemical-laden bulk products that wreak havoc on both your body and the planet. But you also don't want to pack a big old bottle destined to explode in your suitcase or get confiscated by TSA. No, you want a solid shampoo with little environmental impact and a guarantee of good vacation hair.
Are Shampoo Bars Better for Your Hair?
In addition to the waste generated from unused product, plastic bottles, and wrappers, hotel toiletries are riddled with cheap and toxic synthetic ingredients like parabens, sulfates, petrochemicals, triclosan, formaldehyde, and dyes. Sulfates, specifically, were once-ubiquitous and now widely avoided in hair care because they strip away moisture, leaving hair dry and brittle. The synthetic fragrances used can also cause skin irritation and sometimes even hives.
Don't be fooled here—there's nothing preventing shampoo bars from containing nasty ingredients, too. Usually, though, brands won't go through the trouble of boycotting plastic and sourcing biodegradable packaging just to fill the product itself with chemicals.
Another benefit to you is that shampoo bars are more potent than their conventional liquid counterparts. Check the ingredients on any shampoo bottle and you will find some code word for water—"aqua," "eau," etc.—high on the list. Shampoo bars, on the other hand, are formulated with very little or no water, leaving you with a higher concentration of good-for-hair ingredients.
Environmental Benefits of Shampoo Bars
Consider what an anhydrous hair product means for the planet: water conservation, yes, but also lower greenhouse gas emissions. The more watered down a product is, the bigger and heavier it is, and the more fuel it requires to transport.
Concentrated formulas promote more efficient shipping and reduce consumption. The average shampoo bar is good for 50 to 80 washes. That means less impact from manufacturing and distribution and—bonus!—more money in your wallet.
Choosing the Right Shampoo Bar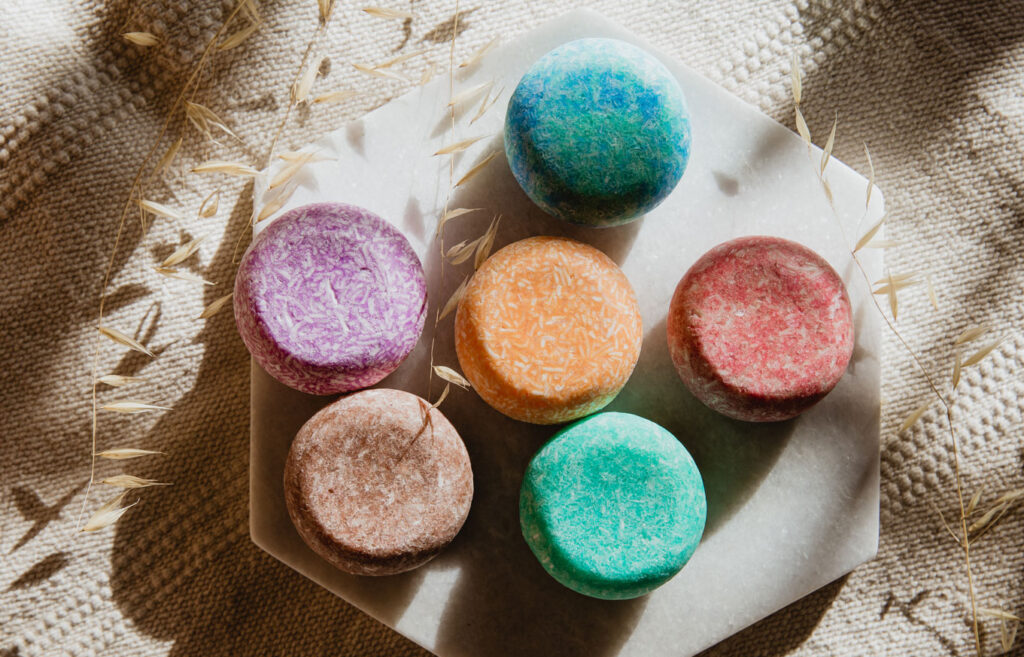 One reason why many are reluctant to switch to shampoo bars is because they take some time to get used to. Sure, there's an awkward adjustment period when hair could tangle or frizz easily or feel overly dry or oily. This is just your hair detoxing harsh detergents and over- or underproducing sebum to make up for it. Most endure this transitional phase for two weeks to a month.
The best thing to do during this period is continue using the product. Don't cave and go back to chemical shampoo; otherwise, your detox will restart. Shower in soft water if possible, and do occasional apple cider vinegar rinses to balance dryness or oiliness. Besides that, it all boils down to the quality of the bar.
The Environmental Working Group has assessed more than 100 shampoo bars for its Skin Deep database and, of those, 12 are EWG Verified. Another 39 score a one or two, showing low health concerns. Check this database and the handy app Clearya, which automatically analyzes products for toxic ingredients, before picking a shampoo bar. Five quality options, ahead.
Attitude Nourishing Leaves Bar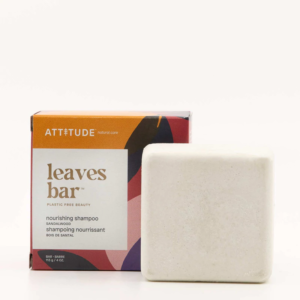 Attitude's Nourishing sandalwood shampoo bar has earned the prestigious EWG Verified stamp, PETA cruelty-free certification, and FSC certification for its responsible cardboard packaging.
HiBar Maintain Solid Shampoo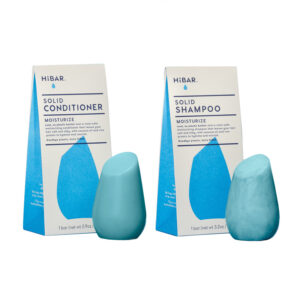 The Maintain iteration in HiBar's solid shampoo range scores a one on EWG's Skin Deep database, meaning it's of low concern.3 Purchase one from EarthHero and enjoy carbon neutral shipping and free returns.
Badger Jojoba & Baobab Shampoo Bar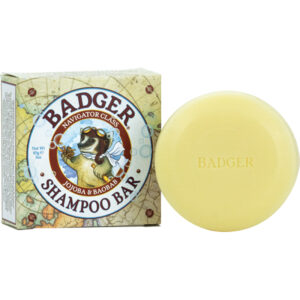 Badger is a beloved family-owned low-waste certified B Corp that's Leaping Bunny-approved and almost entirely organic. This jojoba and baobab shampoo bar combines bergamot, cardamom, sandalwood, vanilla, and pepper for a delightful scent.
EcoRoots Lavender Shampoo Bar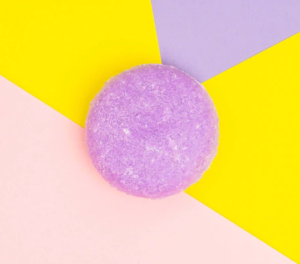 EcoRoots' vegan shampoo bars come in 10 varieties, including unscented. This lavender bar is scented with lavender essential oil and natural lemon peel. It has a corresponding conditioner.
Meow Meow Tweet Rosemary Avocado Shampoo Bar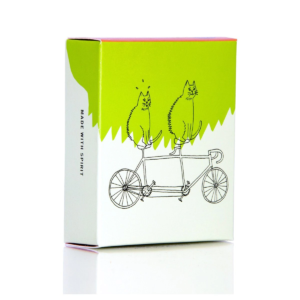 Meow Meow Tweet always gets good marks on the sustainability front. Its widely adored rosemary avocado shampoo bar is made in small batches, like all its products, and with all-organic ingredients except one (pesticide-free hops). Perhaps best of all, it's multipurpose, doubling as body soap.
Tips for Using and Traveling With Shampoo Bars
Make your transition from liquid to bar shampoo as seamless as possible with these tips.
Lather in your hands instead of directly on your hair to prevent tangling, using a soap saver bag to work up suds.
If you do lather directly on your hair, do so in sections to make sure you get all the roots hiding underneath.
Follow shampoo with a conditioner bar to help keep hair soft and manageable during the adjustment period.
Avoid a soggy mess in the shower by storing your shampoo bar on a soap dish or in a closed travel tin. 
When packing for a trip, cut off only the amount you need to save space and weight.
Featured Products:
Sources: 
"Marriott International to Eliminate Single-Use Shower Toiletry Bottles From Properties Worldwide, Expanding Successful 2018 Initiative." Marriott International News Center. 2019.
"New York Hotels May Soon Have to Ditch Environmentally Unfriendly Mini Toiletry Bottles." New York Daily News via The New York Senate. 2021.
"HiBar Maintain Shampoo." Environmental Working Group Skin Deep.