What You Should Know About
Fashion
and Sustainability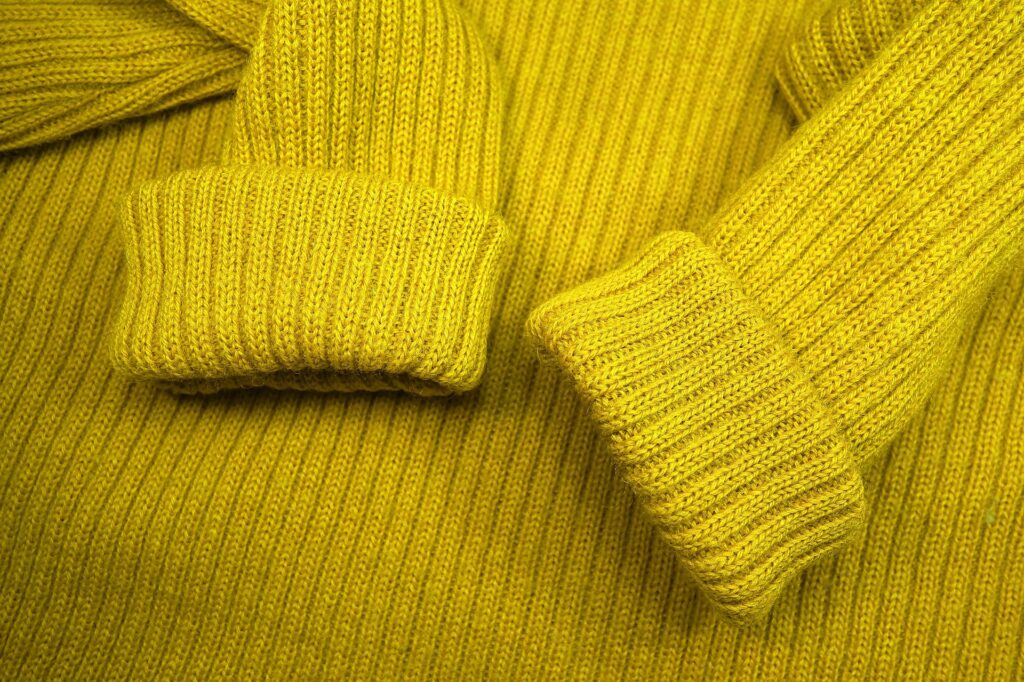 With the roaring fast fashion industry becoming increasingly perilous for garment workers and the planet, a growing number of consumers are showing interest in shopping sustainably. But what does "sustainable fashion" mean outside of the stereotypical earth-toned tunics and shapeless linen trousers of yesteryear? Today, the term encompasses everything from quirky vintage to cozy loungewear to couture.
The book "How to Shop for Shi(f)t," featuring Shuki co-founder Julia Jaye Posin, serves as a practical and actionable guide to sustainable clothes shopping. It challenges consumers to think beyond the price tag and question how their clothes are affecting other people, the environment, and their own health.
Toxins from the manufacturing process can cause an array of skin irritations and even cancer, studies have found.1 On a larger scale, garment factories have been known to leak toxic chemicals into rivers and pose a health risk to entire (already-vulnerable) communities. Garment workers—primarily women of color—spend grueling hours in polluted air and cramped, unsafe conditions for less than $200 per month.2 And all for an industry responsible for 10% of global carbon emissions and 92 million metric tons of waste per year.3, 4
Shopping sustainable fashion is more important—and arguably more accessible—than ever. Here's how to do it.
Shop Secondhand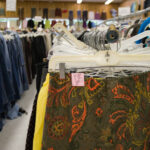 The resell market—thrifted items, donations, vintage, etc.—more than tripled between 2012 and 2021.5 According to a report by fashion resell platform thredUP, buying used cuts the carbon emissions of a garment by 83%, its energy consumption by 88%, and its water use by 99%.
In recent years, thrifting has shed much of the negative connotation it used to carry. Platforms like thredUP, Poshmark, Depop, The Real Real, Tradesy, and Vestiaire Collective make it possible to buy secondhand online instead of sifting through racks upon racks of musky clothing at your local thrift store. The old-school method, however, makes it more possible to support charities such as Goodwill and Salvation Army.
A great way to support local businesses while shopping online is by buying a mystery bundle from NativeGood. The brand will send you a pack of goods in your size and style, all sourced from hometown thrift stores around the U.S.
Buy Less and Better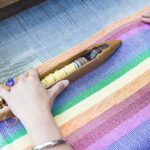 Jennifer Hyman, CEO of the fashion rental service Rent the Runway, told the New Yorker in 2018 that the average American bought 68 new items of clothing per year.6 Many of those items wind up in landfills because they were bought for a specific occasion or are too cheap to withstand long-term wear.
In 2016, slow fashion activist and Eco-Age founder Livia Firth created the #30wears campaign, a challenge to wear every garment at least 30 times. The campaign aimed to raise awareness of fashion overconsumption.
Shopping sustainably means valuing quality over quantity. Garments should be made well and from durable materials, which means they often cost more than fast fashion items. When you shop, you should choose practical, versatile, and transeasonal items that pair well with other items in your wardrobe. Cora Hilts, founder of the sustainable fashion platform Rêve en Vert, recommends asking yourself: "would I want to run into an ex in this garment?"
Rent Your Wardrobe
Clothes rental services like Rent the Runway have cropped up in recent years to provide a sustainable and cheaper alternative to buying high fashion items. These services are ideal for special occasions for which you might otherwise buy an item for one-time-wear: weddings, galas, birthdays, job interviews, etc. You can also use rental services to incorporate fleeting trends into your capsule wardrobe.
Besides Rent the Runway, there's Tulerie (peer-to-peer renting), Fashion to Figure (for plus sizes), and Style Lend (very affordable peer-to-peer designer sharing).
Choose Sustainable Fashion Brands
The word "sustainable" is used relentlessly by fashion brands—even those with terrible track records. Slow fashion advocates maintain that fast fashion can never be sustainable because of the culture of overconsumption it inherently promotes. So, what makes a "sustainable fashion brand" anyway?
Social Responsibility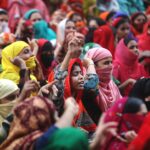 For a brand to be truly sustainable, it must treat its employees fairly with safe and healthy working conditions, livable wages, and reasonable hours. Supply chain traceability and transparency is non-negotiable.
The global nonprofit Fashion Revolution assesses hundreds of popular clothing brands and retailers every year for its annual Fashion Transparency Index, a tool that reveals each brand's social and environmental efforts. The organization measures a brand not by its ethics or sustainability but rather by how much it discloses about its human rights and environmental impacts—the idea being to equip consumers with knowledge to make their own decisions. The 2021 report features 250 brands and is available online.7
Environmentally Friendly Practices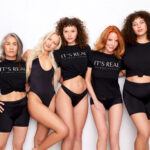 A sustainable fashion brand must make clothing with the environment in mind. This means using sustainable fabrics—i.e., recycled, organic, and natural fibers as opposed to synthetic alternatives—sourcing its materials ethically and sustainably, reducing waste and pollution throughout the manufacturing process, packaging products in recyclable or compostable materials, and distributing products with care. 
It's important to note, that for single use items to be considered "recyclable", facilities must be available that have the technical and operational ability, as well as capacity to receive, recycle, salvage and/or process the material, and there must be a market for the recycled material such that it will be returned to use by society. In Los Angeles for example, No single use plastics are considered recyclable.8 
Certifications verifying sustainable practices in the fashion industry include the Global Organic Textiles Standard (GOTS), Fairtrade Textile Standard, Better Cotton Initiative, USDA-Certified Organic, B Corporation, and Cradle to Cradle. Do your research to make sure the brands you support and garments you buy meet national and global sustainability standards.
Shop Sustainable Fashion
YesAnd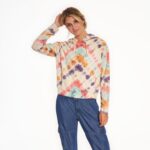 YesAnd sticks to sustainable fibers, like organic cotton and TENCEL Lyocell, derived from plants grown using regenerative and biodynamic farming techniques. Products are GOTS-certified, and every purchase plants a mangrove tree. The company aims to make every garment traceable "from seed to skin" using blockchain technology.
LA Relaxed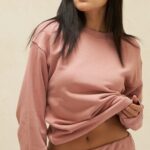 LA Relaxed makes small-batch cloudlike loungewear (and more) from GOTS-certified and "occasionally recycled" fibers. The West Coast company maintains a clear and transparent supply chain: All clothes are made in its own factory "to ensure living wages are paid and healthy working conditions are met at all times."
Garments are dyed at BlueSign-certified dye houses, which requires carbon generated through dyeing and finishing to be adequately cleaned and recycled, and fabric scraps are put to use for other pieces.
Beya Made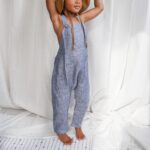 Children's clothes are so often wasted because kids are so quick to grow out of them. Beya Made is a revolutionary kid-centered line whose pieces are expandable. The brand claims their clothes last three times longer than normal, and when they are finally outgrown, you can return them to be cycled into the Trade Up rental program (it'll even earn you store credit).
Beya Made fashions are made from salvage materials—mostly linen—and sewn by a small team in Atlanta, Georgia.
Wearwell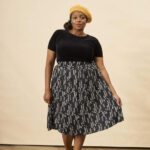 Serving as a marketplace for sustainable and ethically made fashion, Wearwell features brands that prioritize both workers' rights and the environment. Fair Trade, GOTS, BlueSign, and B Corp certifications are ubiquitous among Wearwell partners, as are BIPOC- and women-owned labels. A membership will get you free shipping and returns, discounts on the more than 40 featured brands, and access to stylists.
Leena & Lu

Leena & Lu is a women owned, sustainable brand with ethical practices and Peruvian tradition at the forefront of their mission. Based in Lima, their small and faire trade production process is free of chemicals and pesticides, so the sleepwear is not only better for you but also for the farmers, garment makers, and our planet. They use 100% organic, fair trade and GOTS certified pima cotton, and their shipping bags are plastic-free and 100% compostable. 
---
Sources: 
Platzek, T., C. Lang, G. Grohmann, U. S. Gi, and W. Baltes. "Formation of a carcinogenic aromatic amine from an azo dye by human skin bacteria in vitro." Human & Experimental Toxicology. 1999.
"HUNGER IN THE APPAREL SUPPLY CHAIN: Survey findings on workers' access to nutrition during Covid-19." Worker Rights Consortium. 2020.
"How Much Do Our Wardrobes Cost to the Environment?" World Bank. 2019.
"Reversing Climate Change Is Fashion's Next Big Thing." Global Fashion Agenda. 2020.
"2021 Resale Report." thredUp. 2021.
"Rent the Runway Wants to Lend You Your Look." The New Yorker. 2018.
"Fashion Transparency Index: 2021 Edition." Fashion Revolution. 2021.

UCLA Luskin Center report prepared for Los Angeles County. 2019