With the coronavirus pandemic forcing many professionals to work from home, it can be tough to maintain a sustainable lifestyle.
Sure, you might already have a reusable water bottle, and a reusable grocery bag, and maybe you already recycle, or even compost.
But what about your home office?
We now do our jobs, while also taking on the role of being our own eco-friendly office managers.
From ordering take-out food more often, to keeping our at-home office supplies stocked so we can keep working (in pajamas, of course), the pandemic has offered us a unique opportunity to better understand the impact of our personal waste stream.
What's the opportunity?
We're now perhaps more able to, "act locally," (literally in our own homes), while, "thinking globally," than ever before.
So, we've made it easy to up your sustainability game, and your professional productivity, by curating some suggestions for great reusable products for you, to help inspire an environmentally conscious culture in your home office.
These are unique additions to your home office gear, and they'll minimize your trips to the trash can:
---
TomatoInk
---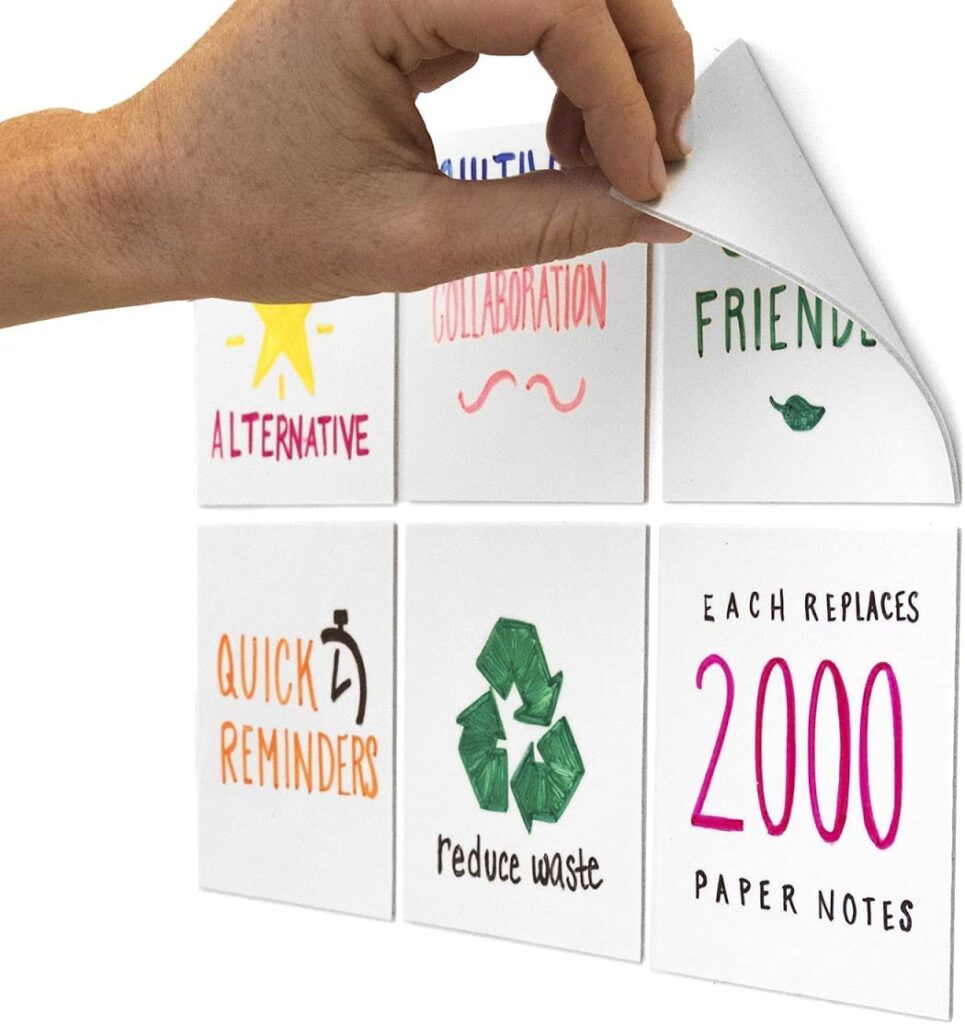 $20 per 6 pack ( prices pending size/quantity) with 63% 5 star Amazon rating

These reusable white board stickers replace our beloved-but-extremely-wasteful sticky notes!
You can reuse (we love the word "reuse") them literally thousands of times. They comfortably stick to most smooth surfaces (i.e. white boards, windows, refrigerators, etc) and are easy to clean with a damp reusable cloth.
Amazingly, one single pack of Reusable White Board Stickers replaces 12,000 single-use paper sticky notes.
And, you won't just stop wasting paper — you'll stop wasting money! It's the equivalent to about $100 in sticky note savings.
COMPANY CRED

These Reusable White Board Stickers are manufactured in the USA.
The manufacturer will actually plant a tree with every purchase!
YOU SHOULD KNOW

Global production of single-use paper sticky notes kills about 250,000 trees annually. Add instead of bullet point above?

mcSquares sales of white board stickies have replaced over 1 billion regular paper stickies so far. That's enough paper to stretch around the Earth 1.9 times, or if stacked would be 63 miles high into the sky. (source)

Paper waste accounts for 25% of landfill waste, make sure to only print when necessary and make use of the unused side of paper before you put it in the recycling. (source)
---
Pela Case: Plant Based Cell Phone & Airpod Case;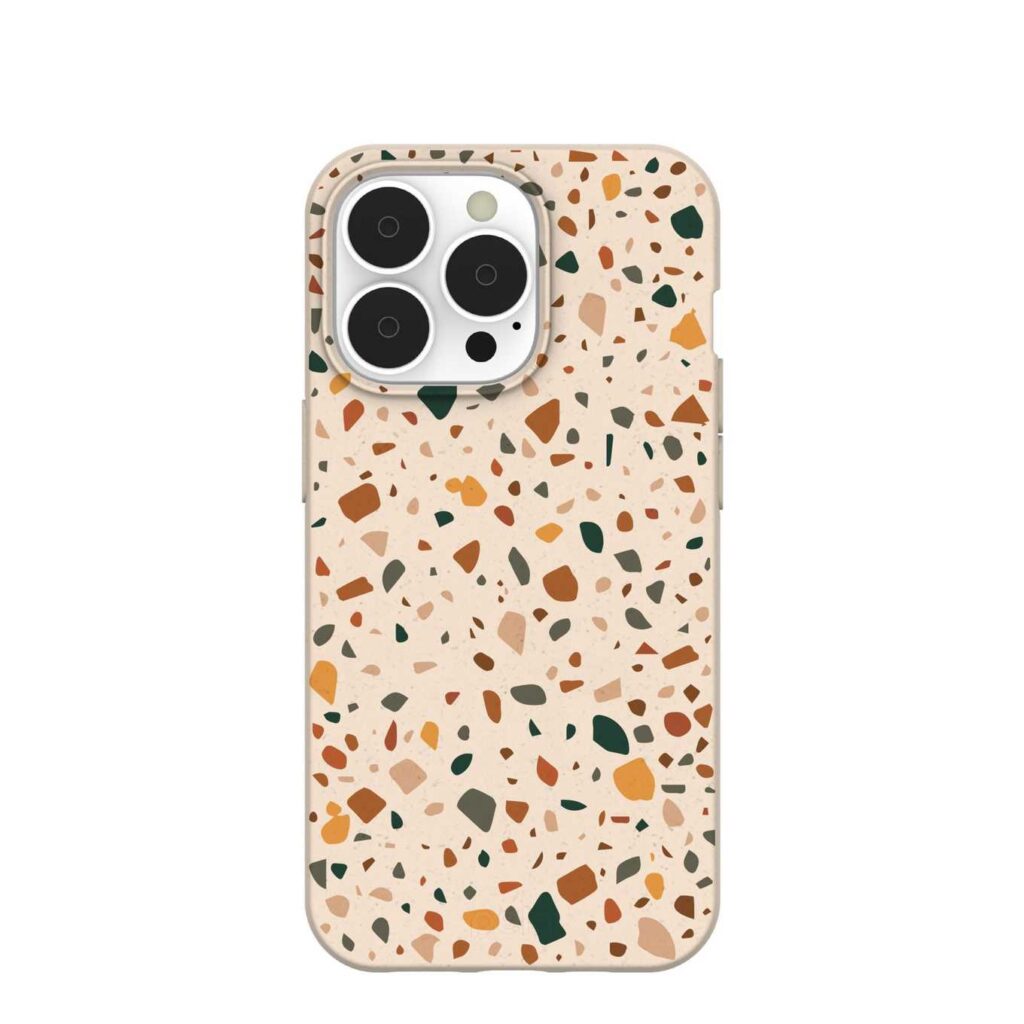 About $35 each with 78% 5 star Amazon rating
We're all stuck at home a lot more these days, but that doesn't mean our mobile devices are any safer from falling and breaking — and nobody wants to be isolated and working from home with a cracked screen.
But, too many of the coolest looking phone cases are still made out of plastic!
Enter: Pela phone cases.
Pela phone cases are made from plants, but feel like leather.
They're affordable, offer protection for your phone, and come in a wide variety of styles and colors.
If you end up loving your Pela case, you'll be in good company. More than 700,000+ cases have been sold, helping keep 336,000+ POUNDS of plastic out of the environment!
And, you can even get a radiation reduction insert for your Pela case that blocks up to 80% of the electromagnetic field radiation coming from your mobile device, without messing with your reception.
COMPANY CRED

Certified Climate Neutral
Registered B-Corporation
The Pela company's mission is to replace some of our most used plastic accessories with plant based options. If you don't compost yourself, you can mail your product back to them to be properly composted when you are done! 

YOU SHOULD KNOW
Being eco-friendly starts with reducing the amount of stuff you consume. A Pela phone case is a superior alternative to a plastic phone case — but remember that the point is to stop plastic pollution. The best practice is to buy a Pela case the next time you need to replace your plastic phone case, and not to throw away your current plastic case just because Pela cases are cool.
---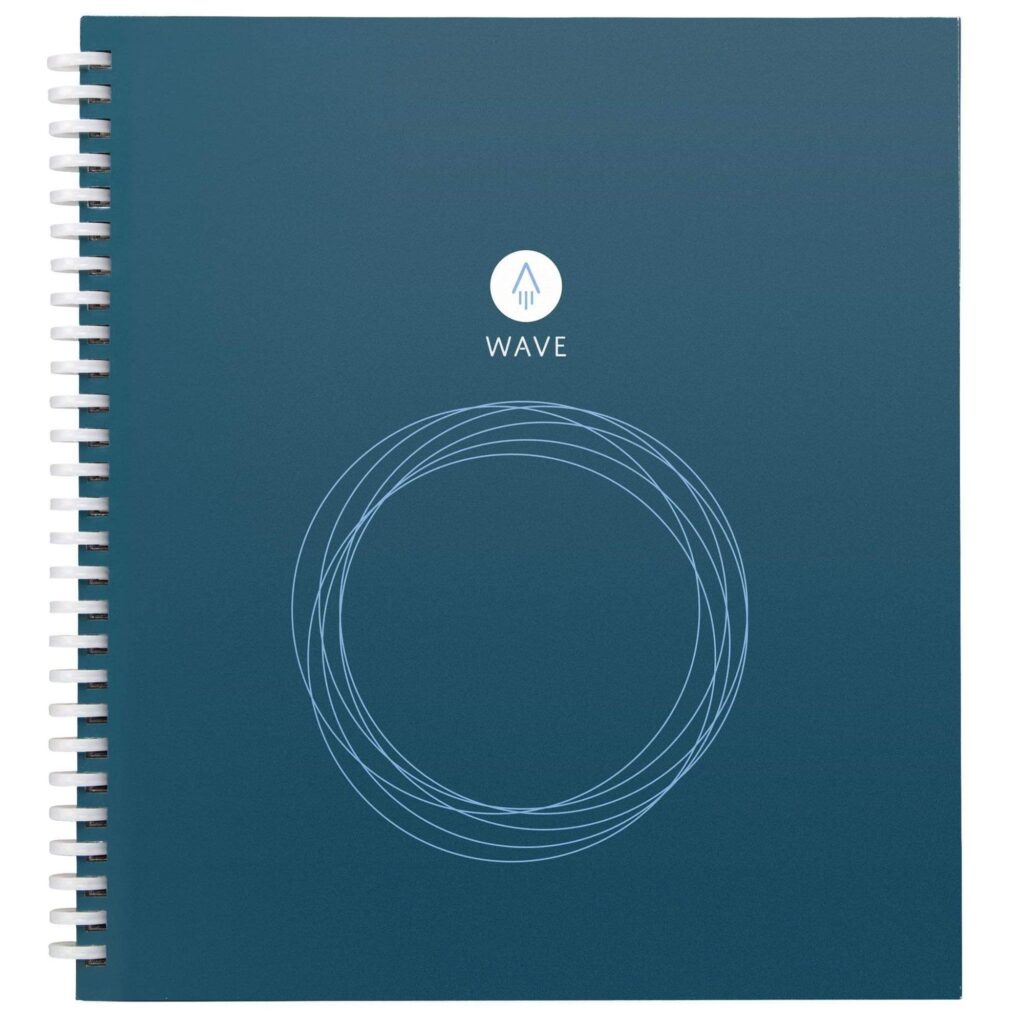 About $32 each with 71% 5 stars on Amazon
This is the future of notebooks! You can select one that fits both your space and style — it comes in various colors, shapes, and sizes. The space-aged-like pages wipe clean with a damp, reusable cloth.
"How can a notebook be reusable?" you may ask. The Rocketbook simply organizes and stores your notes to a cloud provider of your choice — and voila, no more need for paper notebooks (and killing trees!).
You will need a PILOT FriXon Clicker Erasable pen (which your first purchase includes — don't worry!). The gel ink pens are both refillable and retractable, sold in a perfect 7 pack for $15.96. Pretty affordable!
Extra perk: Never worry about forgetting your important notebook at home for a meeting, or even having to find your notebook while working at home again. You can access your notes from any device since they're stored on the cloud!
COMPANY CRED:

The revolutionary reusable notebook was first rejected on the television show Shark Tank, and then became Amazon's best-selling notebook of 2016.


YOU SHOULD KNOW:

Paper makes up 26% of landfill waste.
42% of all global wood harvest is used to make paper. (source)
If you aren't ready to make the jump to this futuristic notebook, at least purchase recycled paper to save trees.
---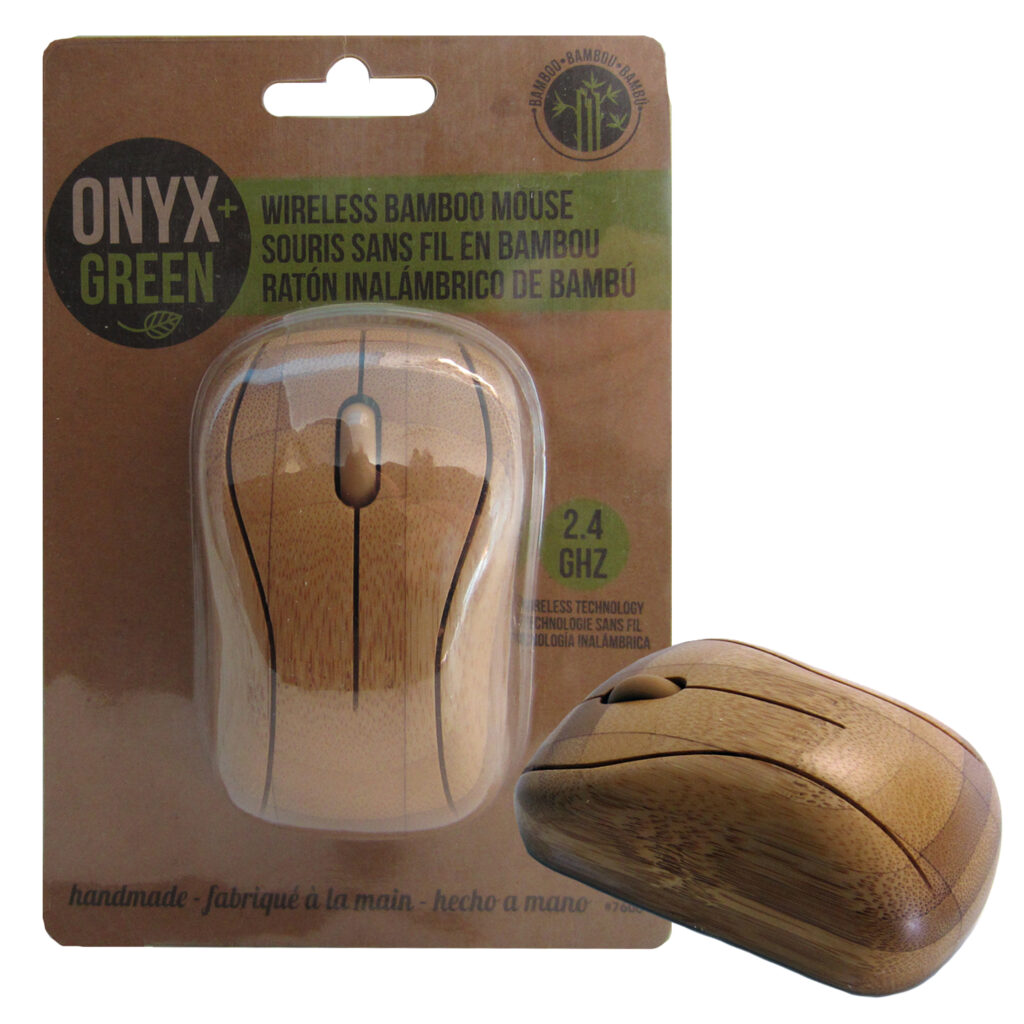 About $39.99 with 4.5 starts on Earthhero.com
Despite so many bamboo products available now, we didn't realize we loved a bamboo wireless mouse until we saw one.
When's the last time you saw a wireless computer mouse made from bamboo? We wish we owned one of these years ago.
Also — if you currently primarily use a touchpad to operate your computer while working at home, some wrist discomfort can be helped by upgrading to this mouse.
COMPANY CRED:

Also made by Onyx and Green who works hard to make sure that their packaging is minimal and sustainable in shipping all of their products.

YOU SHOULD KNOW:

Bamboo absorbs twice the carbon dioxide as typical trees, which is why they're called, "carbon sinks," while generating 30% more oxygen.
Bamboo grows to maturity within a few months, unlike many trees which may take decades.
---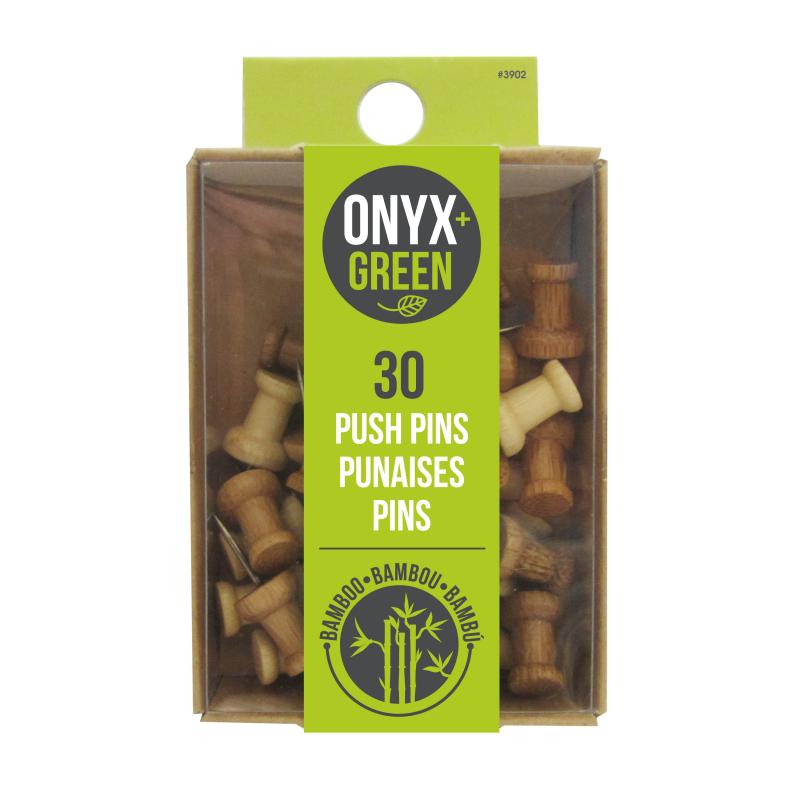 About $4.99 for 30 with 4.5 stars on earthhero.com
These economical and environmental bamboo push pins give you the benefit of a push pin, without the plastic.
The point (get it?) isn't the waste component, but to prevent the fossil fuel production of the plastic of traditional push pins that never biodegrades.
While the bamboo part of these push pins are compostable, the pointy metal part is not. You'd have to disassemble these to dispose of them, but the idea is to keep them- and not create any additional waste.
It's the little things that count! While purchasing your one little pack of push pins may not seem significant – it all adds up!
COMPANY CRED:

These are carefully packaged in a recycled kraft paper box and sleeve with an rPET lid with printed soy-based inks.

YOU SHOULD KNOW:

Bamboo is mostly shipped to the U.S. from China (that distance increases its carbon footprint). However, it is a natural renewable resource, which will always be better than plastic.
---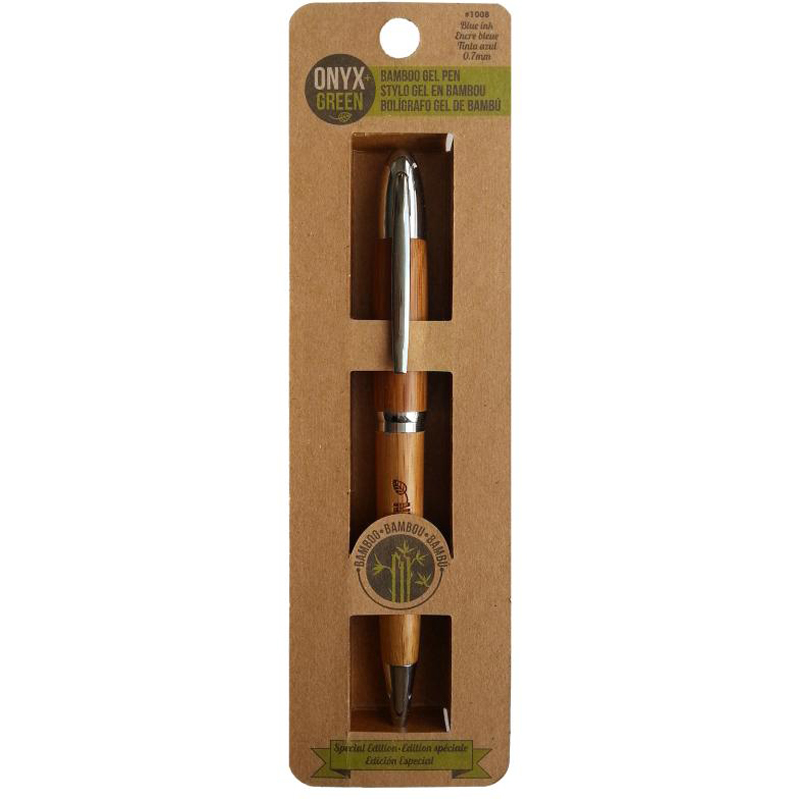 About $12 for one 6 pack of ink refills from Parker is $9
This is a reuse-and-refill ink pen that offers a comfortable grip and smooth writing.
Pens are an office necessity, and unfortunately they're typically both plastic, and disposable. This fancy (but affordable) bamboo pen eliminates both the plastic and the disposable part of your common pen — which means less waste!
COMPANY CRED:

Yet another impressive product from Onyx and Green. In addition to this, they sell everything from plant based glue, to recycled rubber erasers to help you keep your office or home classroom stocked!
---
Remanufactured Printer Ink Cartridges by TomatoInk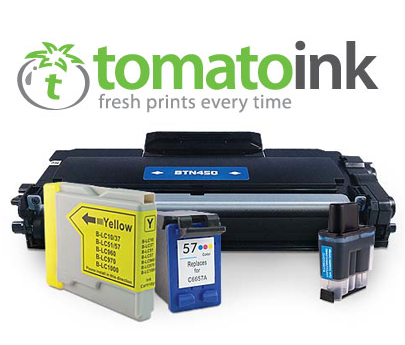 Experts estimate that it takes between 450 and 1000 years for empty ink cartridges to break down and decompose fully. Remanufactured cartridges are made by recycling high quality previously discarded ink cartridges.
These exhausted original cartridges are refilled with ink to create a practically new cartridge which will give great results at a fraction of the cost – cost to the environment as well as your pocket!
COMPANY CRED:

TomatoInk are certified members of the Green Businesses Network.

YOU SHOULD KNOW:

Each discarded ink cartridge becomes 3.5 pounds of solid waste.
80% of ink cartridges (over 350 million cartridges each year) are thrown away instead of recycled.
It takes 450-1000 years for an ink cartridge to decompose in landfills.
---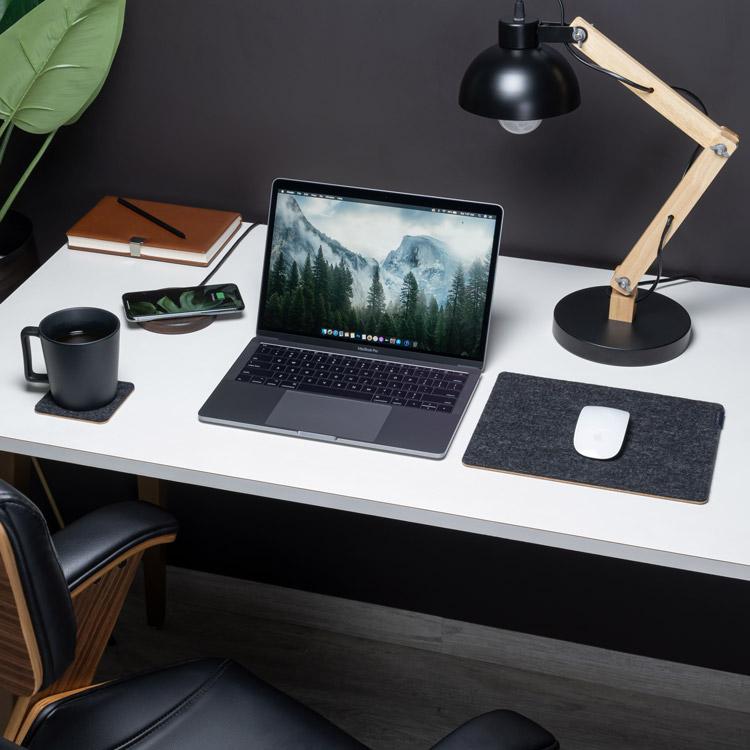 About $28
This sustainable cork mousepad has a clean look and minimalist design, using simple achromatic colors including dark grey, and a greyish white. The felt is made from wool textile.
Would go great with that bamboo mouse from Onyx and Green!
COMPANY CRED:

When you order from Oakywood, they plant 1 tree and they use minimal plastic/foam free sustainable packaging.

YOU SHOULD KNOW:

Natural cork is biodegradable and it is also easy to recycle.
While we do consider these sustainable, our vegan readers should know these are not vegan (because of the wool textile). The wool is a Oeko-Tex Standard 100, which is a certified material, meaning it has no harmful chemicals.
---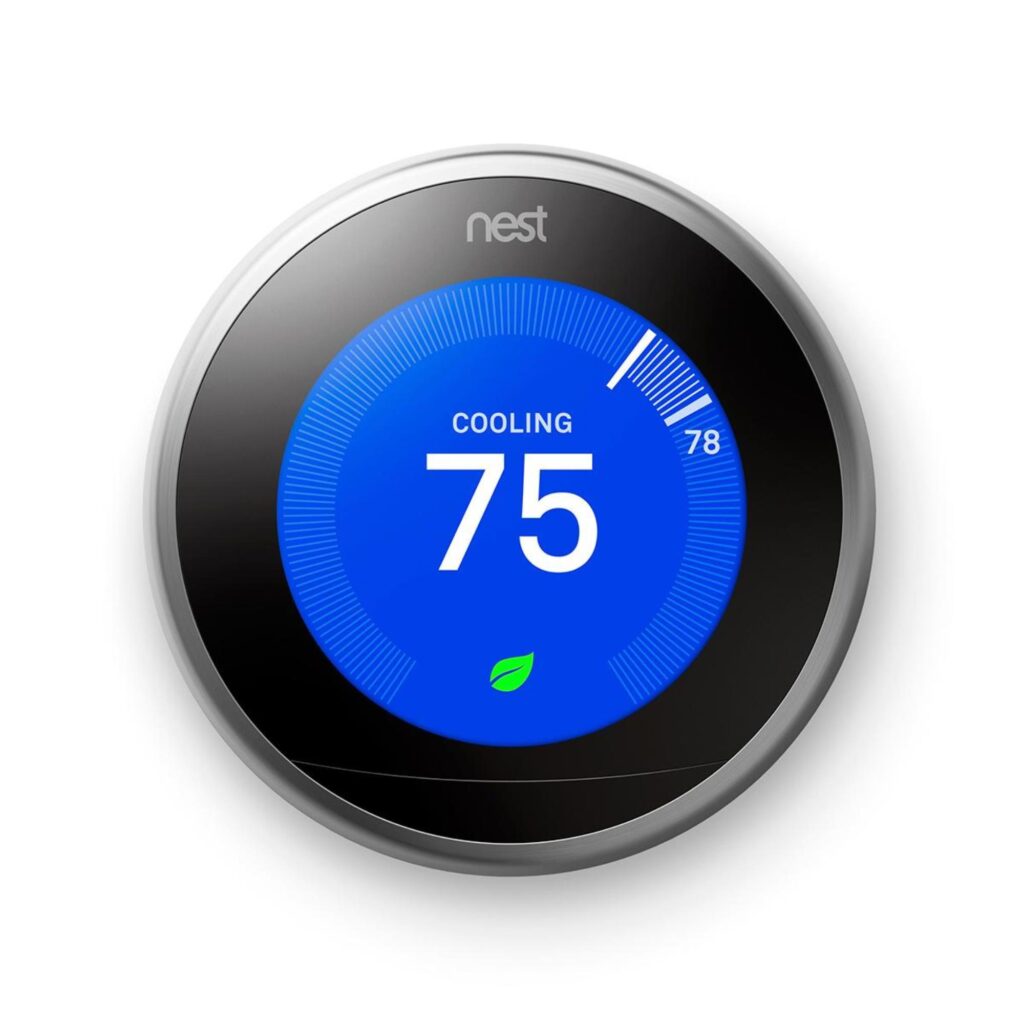 About $164 with a 79% 5 star rating on Amazon
Customers report an estimated saving of $131-$145 on their energy bills per year using The Nest Thermostat E, which makes the investment much more economical in the long run.
We love this product, which lives at the intersection of a smart home, and a comfy home. The Nest Thermostat E helps your household decrease your carbon footprint by monitoring the energy used to heat and cool your home — so it also helps you save money by only turning on when needed!
The most fun way to use your Nest Thermostat E with your voice, via Amazon Alexa or Google Home ("Alexa, make it warmer") if you are into having that kind of corporate spy-ware installed in your home!
There's also a great smartphone app you can use to control your Nest Thermostat E from your phone if you aren't home… but lets face it, you're probably gonna be home… but if you do have an essential reason to get out of your house, and you forget to modify your thermostat, this device will automatically adjust the temp for you so you're not wasting energy. Pretty cool.
The display will show you a "Nest Leaf" if you are using an eco-friendly amount of energy!
YOU SHOULD KNOW:

Some cities offer rebates for WiFi connected thermostats! Check your local offerings.
Nest claims that installation is easy (specifically that it takes 60min to install, and has compatibility with 95% of home systems). Some reviewers experienced trouble nonetheless (perhaps that last 5%), so a certified electrician can tell you what's possible with your home.
---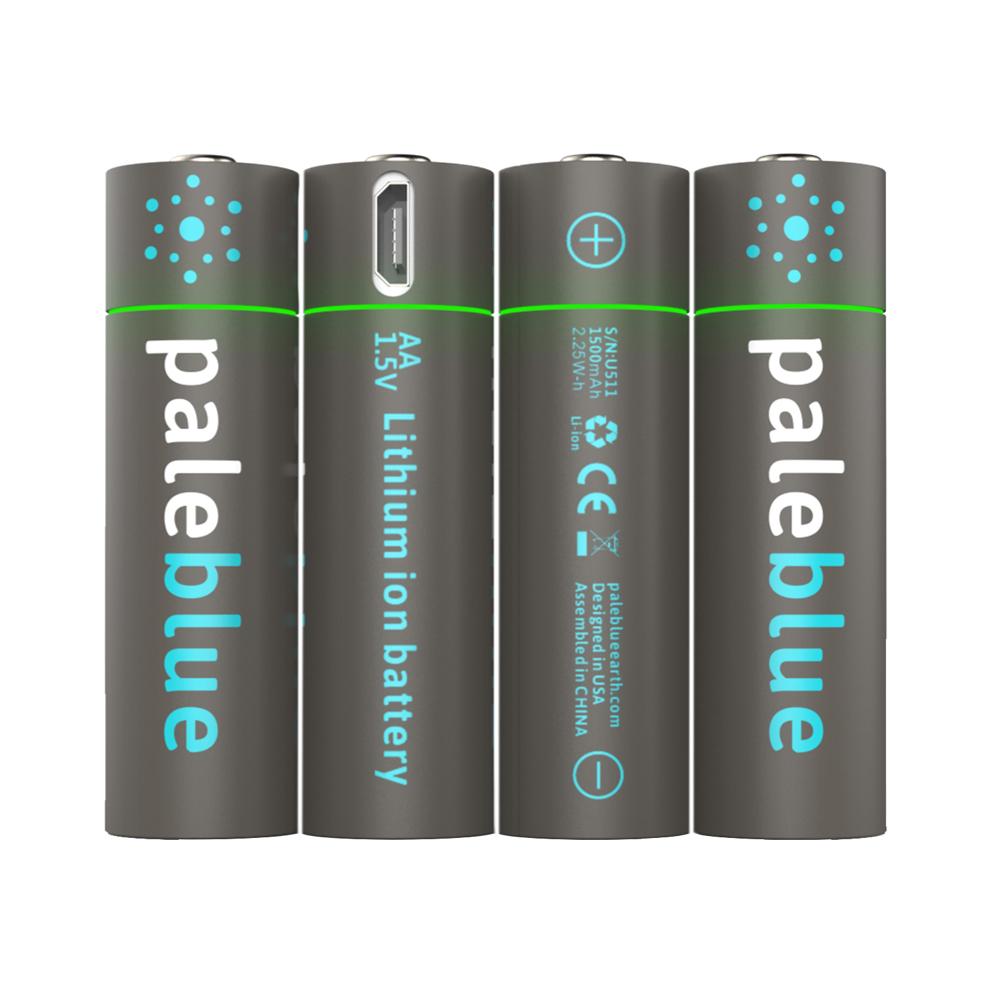 4 pack is of AA is $29.99
These ain't your mama's rechargeable batteries.
Each battery has its own port for universal chargers, and it also comes with one master charger with 4 cords for all 4 batteries to be charged simultaneously.
They also charge 5x faster, are higher powered, and offer a more consistent charge than the Ni-MH rechargeable batteries you probably have in your junk drawer right now.
Also, these are a very frugal buy. With recharging, you get the equivalent of 1,000 batteries for about $30 (compared to a pack of 24 pack disposable batteries which costs about the same price). We'll take the 1,000 versus the 24, please!
YOU SHOULD KNOW:

If you need to dispose of your old disposable batteries, make sure to recycle them in an e-waste facility in your city. Many Best Buy locations offer e-waste services, FYI!
---
Smart Power Energy Saver & Surge Protector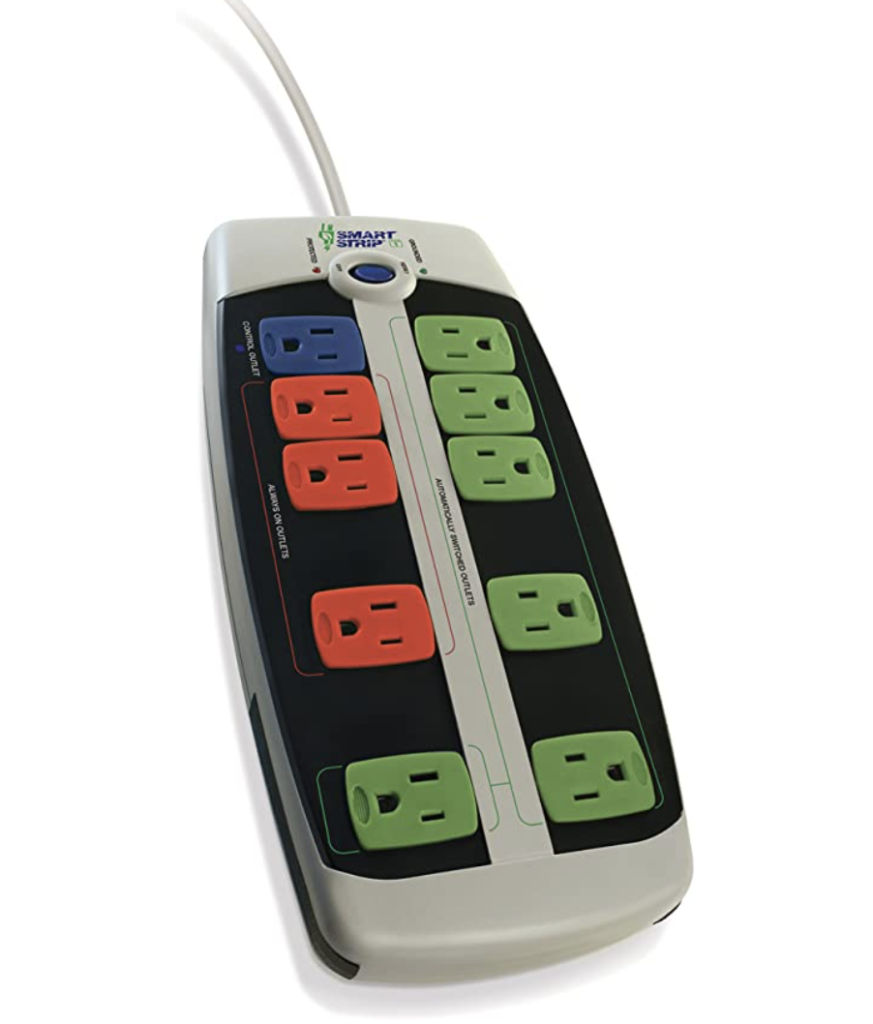 $39.76 with 63% 5 star reviews on Amazon
Everyone with electronics in their home needs a least one surge protector, because they protect your devices when too much power surges through your electrical lines. But what about when you don't need to use your device?
This color-coded, energy-saving surge protector reduces electricity usage for you automatically, by shutting down a specific power port when you aren't using certain plugged in devices.
But how?
The color-coding serves as a guide on where to plug which device, based on power consumption, allowing the device to, "know," which devices don't need power when they're not in use!
This product is excellent for stopping, "energy vampires," (i.e. devices you leave plugged in, but aren't using) from sucking your power bill dry.
COMPANY CRED:

Backed by a 2 year warranty.
---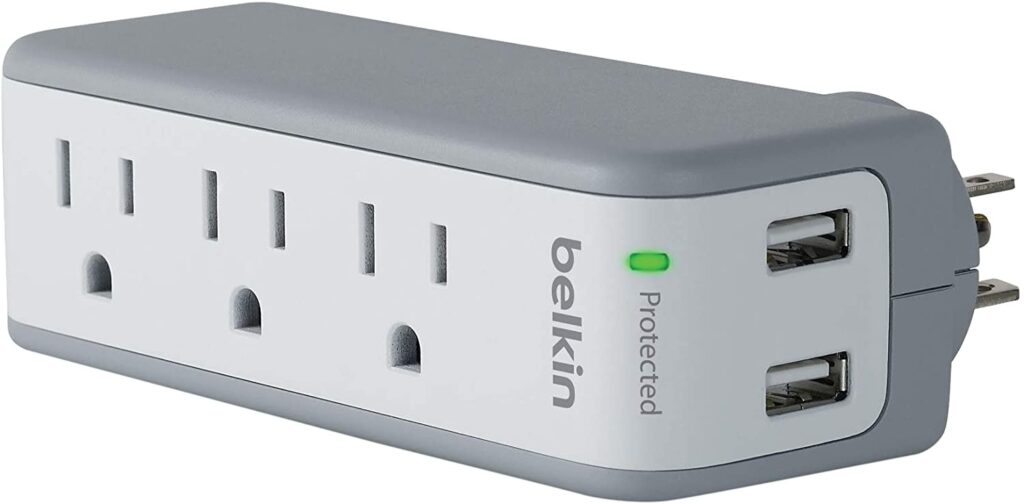 About $23 with 76% 5 stars on Amazon
This particular surge protector helps you save energy and is compact enough to fit in a small space in your office, or handy for travel, when that becomes a thing in your life again.
COMPANY CRED:

Belkin, as a large international company (based in Playa Del Rey California), is committed to corporate social responsibility by protecting people from human trafficking. They ensure all of their production and sourced materials are thoroughly investigated to watch for any unethical practices.
Additionally their sub-company Wemo specializes in making your home a smart-home with a variety of smart gadgets that range from helping you track how much money you spend on utilities to detecting water pressure and pipe leaks .
Belkin and Wemo offer a wide variety of technological and electronic toys!
---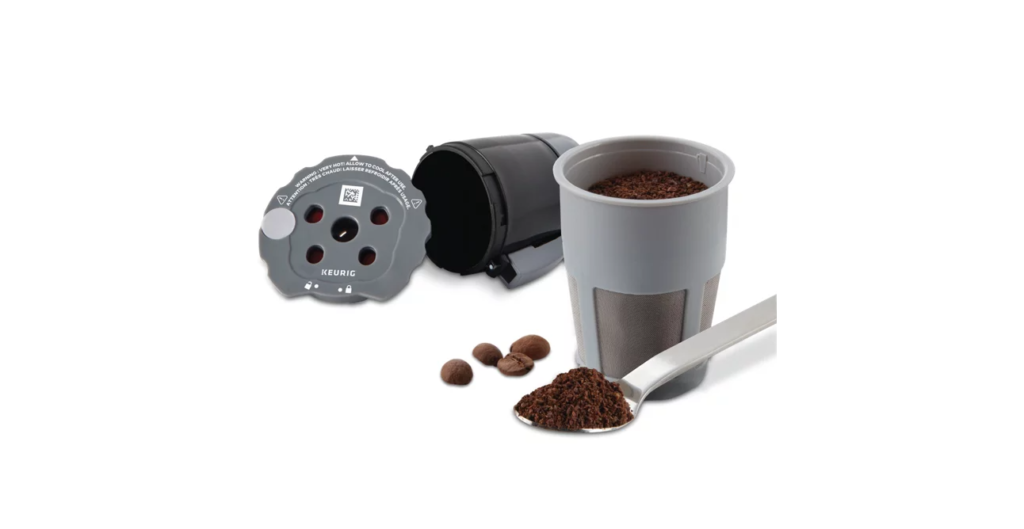 About $14 with 3 stars on Keurig website
Bottom line, we love coffee.
But not more than we hate plastic.
This reusable K Cup is a must-have if you own a Keurig machine,
YOU SHOULD KNOW:

Disposable (plastic) K Cups are too small to be sorted for recycling, and with 75 million homes using K Cups every single day, there are currently enough K Cups in landfills to wrap around our planet more than 10 times. So if you don't have this, you need this now.
Don't forget to compost your coffee grounds if you can.
Many reviewers complained of poor instructions and complications with installing. So here are some tips; use coarse grinds, remove the 2.0 adapter (if installed), and remove the K Cup holder before installing.
---
Solar Power Portable Charger and Power Bank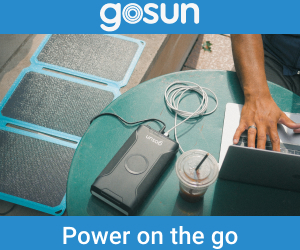 $349 at GoSun
Using clean solar-powered energy, this ultra durable charger with 4 USB ports and a 1 year warranty is great if you want a more environmentally friendly way to charge your phone or run other USB or 12Volt devices. One charge can last 14 hours, and the power bank also becomes an LED flashlight.
These days with so many people working remotely, this gadget enables you to set up shop virtually anywhere, including the great outdoors!
This is the device you need if you want to get off the grid for a few days and truly partake in some much needed forest bathing. While you should also disconnect from your gadgets while in nature, if you do need to connect, this is the way to go!
We still have a way to go to make solar energy totally accessible to everyone, like apartment dwellers for example. But this is a creative way to tap into clean energy until then.
YOU SHOULD KNOW:
Solar energy is the most abundant energy on our planet, it naturally gives us 10,000 times more energy than the world's total energy usage!  We have to keep improving ways to tap into it to get away from fossil fuels.
---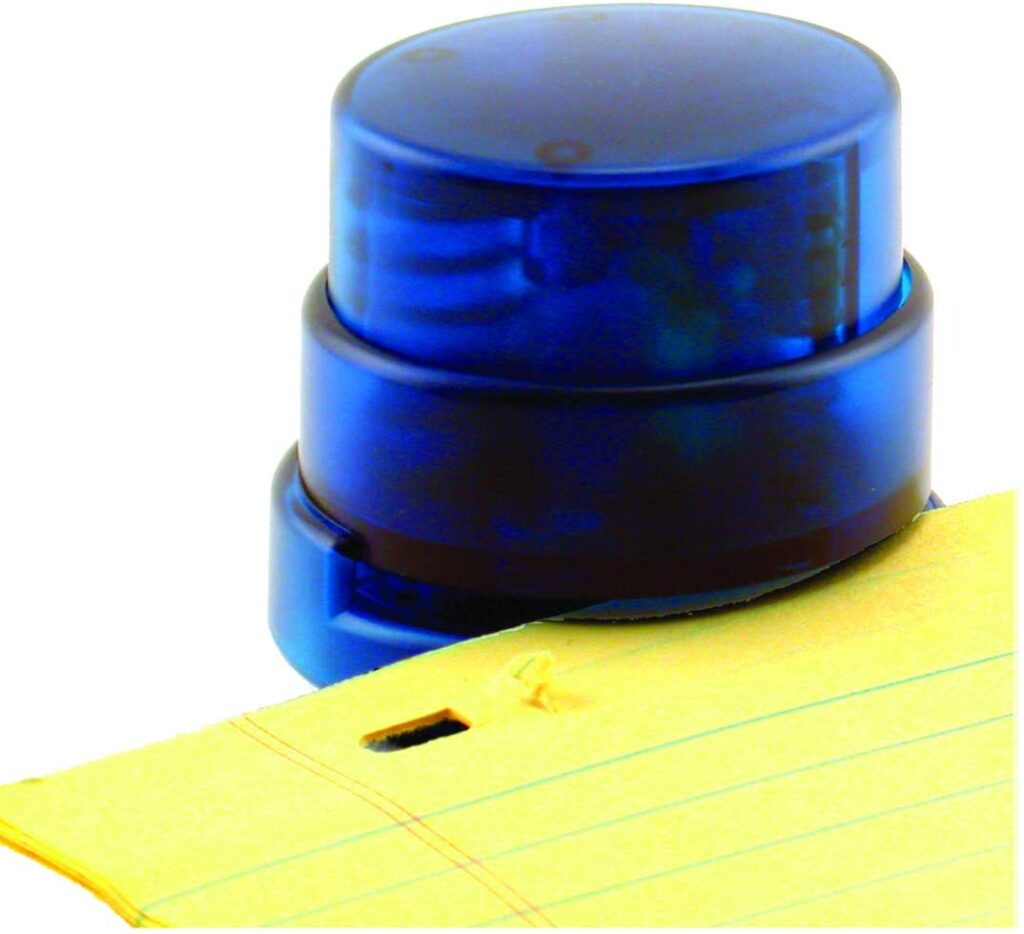 $6.33 with 3.5 starts on Amazon
A, "staple free stapler," means no actual single-use staples are used — but your papers stay attached!
In comparison to a basic stapler at Target for $8+ it's less expensive, too.
Note: Some reviews say it can snag holes in your paper, and it can only do 2-5 sheets of paper at a time. But, that's not a real problem for us, since it's about on par with basic staplers.
YOU SHOULD KNOW

Billions of tons of metal are used each year to make staples, and virtually all of this ends up in landfills.
The US stapler market makes $80 million annually, which is the equivalent to 16 million mini staplers (it's the little things which add up!)
---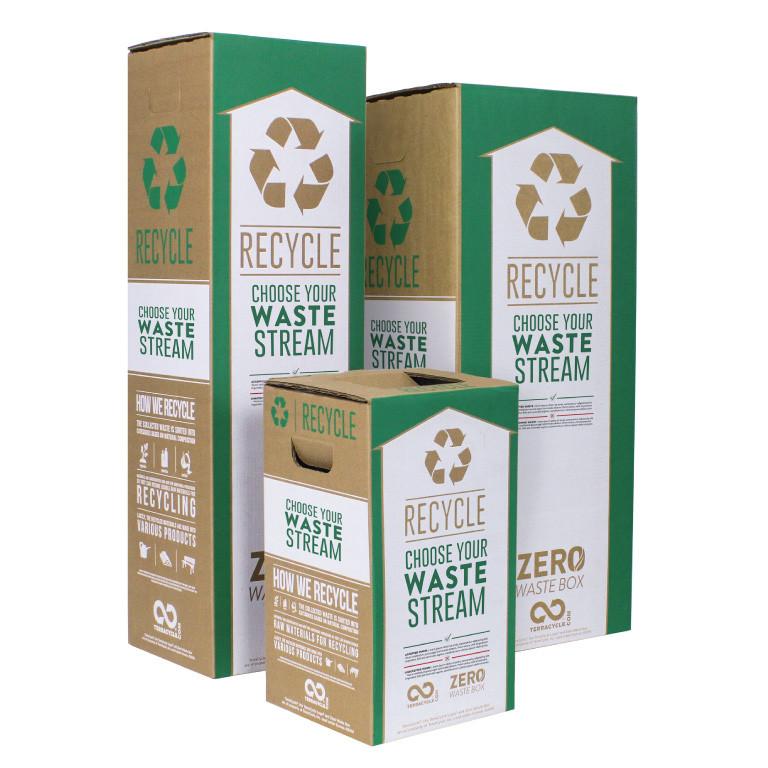 A little pricey, $107
Do you have a bunch of old electronics you've accumulated, cluttering the precious square footage of your home office?
This is a convenient way to safely dispose of any household or office e-waste, including home phones, cell phones, computer cables and accessories, keyboards, VCR/DVD players, hand-held computers, digital music players, pagers, radios, cameras, video recorders, TVs, laptops, desktop computers and monitors, printers and scanners, digital cameras, copiers, typewriters, fax machines, stereos, tuners and turntables, and receivers and speakers.
They also have specific boxes just for plastic, or just for coffee capsules like K Cups.
COMPANY CRED:

A pioneer in recycling, Terracycle has created many different ways for you to take recycling into your own hands.
YOU SHOULD KNOW

You more than likely have a local community collection site for e-waste too, check your local city and/or county websites for details. And remember, reducing and reusing are always the best ways to minimize waste!