How and Why to Choose
Non Toxic Mattresses
Your mattress is not only one of your most important possessions; it could also be one of your most toxic. Many conventional mattresses contain VOCs, petrochemicals, plastic, and rubber—all common, all potentially dangerous to human health, and all extremely bad for the environment. Of all the things in your home, this essential piece of furniture is perhaps the most impossible to recycle. 
Thankfully, a new market of environmentally friendly, nontoxic mattresses is burgeoning. A 2020 report projected the general mattress market to grow by 7% between 2019 and 2023, noting that the "rising popularity of eco-friendly mattresses has been instrumental in driving the growth."1 The Avocado mattress is a good example, skyrocketing to Instagram fame within its first decade in existence. Other mattress manufacturers sharing the brand's vision for sustainability are on the same upward trajectory.
Learn more about what makes a mattress toxic, which brands are making eco-friendly alternatives, and more about sustainable bedding, ahead.
Why Are Mattresses Bad for the Environment?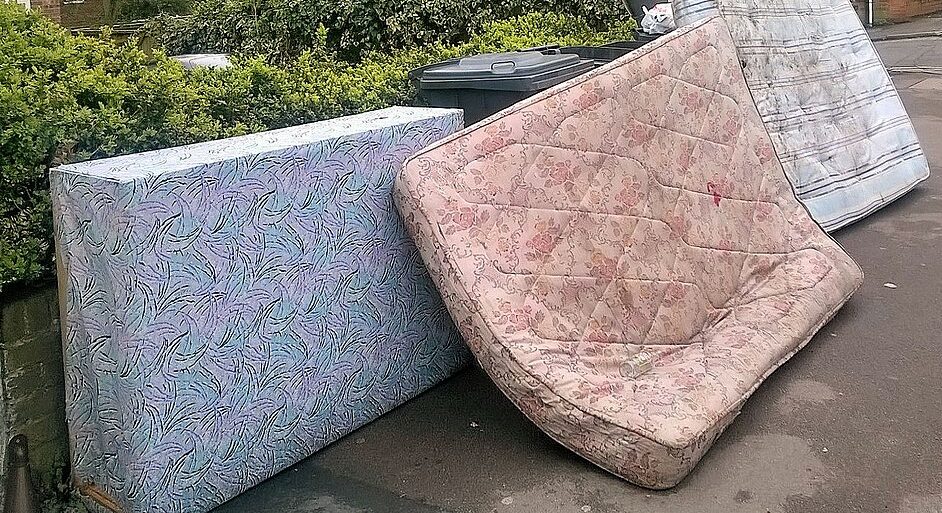 Mattresses have come a long way since being made with straw, feathers, and horsehair. Today's contains a mix of synthetic materials: steel coils, polyester batting, foam topping, adhesives to bond all the layers together, and some kind of chemical flame-retardant coating (fire resistance has been required by the U.S. Consumer Product Safety Commission's regulations since 2007).
This mix of materials makes mattresses a nightmare to recycle, and as is the nature of bedding, they're also largely unwelcome in the resale world. Thus, a reported 18.2 million of them wind up in landfills every year in the U.S.2 As of 2017, only 56 facilities were available to recycle them.3 And even those that do don't typically recycle all the materials—because what's to be done with fiber coated in chemical flame retardant? Unsalvageable parts are sometimes liquidated and used as fuel.
The reason most recycling companies don't accept mattresses is because the process requires extremely specialized equipment. With each piece of the mattress being worth so little, it's a big investment for a small return.
So, what happens to mattresses in the landfill? The Atlanta-based junk removal service LoadUp says they can take up to 120 years to break down. Their buoyant nature floats them to the top of landfills and slows down the decomposition process.4
How to Properly Dispose of a Mattress
If the mattress is still in good shape, try donating it first. Check whether a local homeless shelter, church, women's center, or other charity will accept it. The Salvation Army and Habitat for Humanity do.
If it's too far gone, search your area on Earth 911 or Bye Bye Mattress to find a recycling center that accepts mattresses near you.
Toxic Materials in Mattresses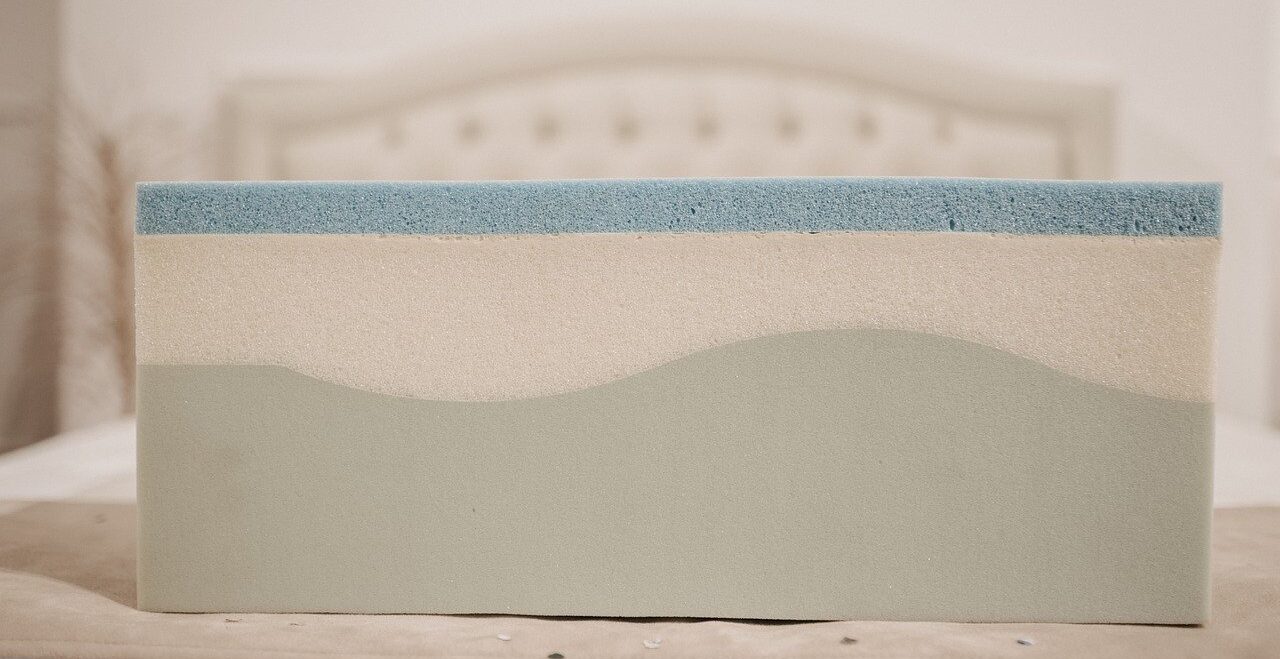 Many conventional mattresses are toxic because the polyurethane often used for the top layer of foam releases volatile organic compounds. These VOCs are most abundant when you first unwrap a mattress—this is called "offgassing," and it can go on for three to five days. Then, polyurethane-made mattresses continue to emit VOCs as you're sleeping. Studies have shown that the higher your body temperature, the more polluting they become.5
 Synthetic flame retardants make up another class of toxic chemicals in mattresses. These include chlorinated tris (TDCPP), pentabrominated diphenyl ether (PentaBDE), and Firemaster 550. The National Institute of Environmental Health Sciences says exposure to chemical flame retardants can lead to endocrine and thyroid disruption, reproductive toxicity, cancer, birth defects, and compromised neurologic function.6
 Additionally, petroleum-based materials like synthetic latex and vinyl, the latter commonly treated with heavy metals, are rife in mattress manufacturing and dangerous to inhale in large amounts.
Choosing an Eco-Friendly Mattress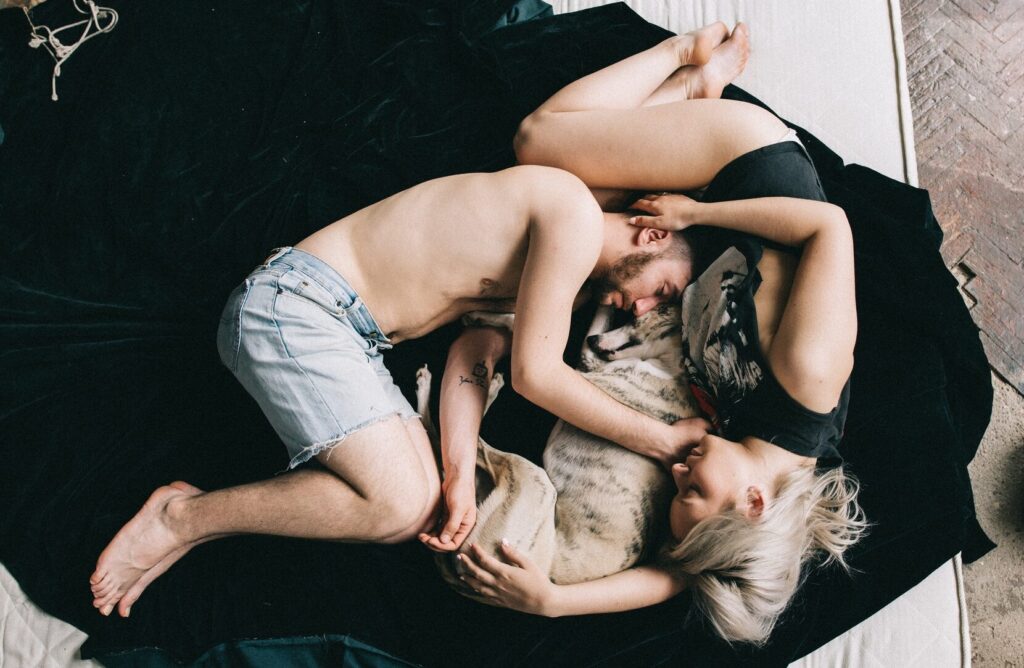 Follow these tips the next time you're in the market for a safe, ethical, and eco-friendly mattress.
Go with organic and sustainable fibers:

Like the fibers used for clothing, the fibers used for mattresses should be natural—think: cotton, wool, and bamboo—sustainably grown, and ethically sourced. Does it have a Global Organic Textile Standard certification? Or a Responsible Wool Standard certification if it contains wool? If it's made with bamboo, is the bamboo Forest Council Stewardship-certified?

Think about disposal:

Ideally, your mattress will last a decade or more. Still, though, you should know how you'll dispose of the mattress when the time comes. Does the company provide its own recycling services? Is the mattress itself made with materials that are recyclable and worth recycling? Better yet, is it compostable? Synthetic materials like plastic, rubber, and foam can typically only be downcycled.

Look for natural flame retardants:

The Consumer Product Safety Commission requires that every mattress sold in the U.S. is fire retardant, but that standard can be achieved through natural methods. Wool, for one, is naturally fire-resistant. Brands will also use boric acid, a naturally occurring compound found in soil, water, and plants.

Choose ethical companies:

Prioritize companies that are transparent about their supply chains, use certified sustainable and organic materials, pay their workers fairly—down to the farmers—and offer mattress recovery or mending schemes.
Shop Nontoxic Mattresses
Avocado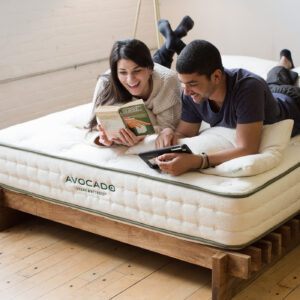 Avocado mattresses are perhaps single handedly responsible for the eco-mattress boom. The company is GOTS-, MADE SAFE-, and GREENGUARD Gold-certified. Its standard mattresses are made with natural latex, wool, mohair, silk, flax, and cotton, but there is also a vegan option available.

PlushBeds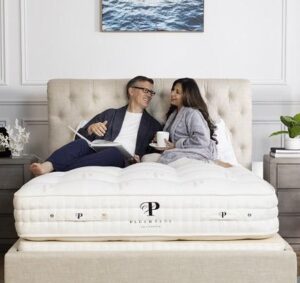 PlushBeds are made with Global Organic Latex Standard-certified latex, GOTS-certified cotton and wool, and CertiPUR-US-certified foam (meaning: no heavy metals and low VOC emissions). The company holds a range of other awards and accreditations and manufactures in the U.S. 

Essentia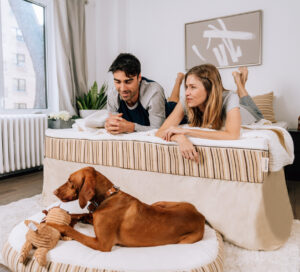 The Essentia Mattress claims to be the "world's only natural memory foam mattress." What is natural memory foam made of, exactly? It starts with Hevea milk, a sort of sap derived from rubber trees in Indonesia. The milk is processed into memory foam then left to cure for seven days.

Naturepedic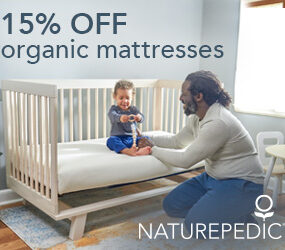 Naturepedic won the Environmental Working Group's Hero award in 2016. While the company does sell a range of adult mattresses, most of its recognition comes from kid and baby products: crib mattresses, protective pads, sheets, changing table pads, and more.
White Lotus Home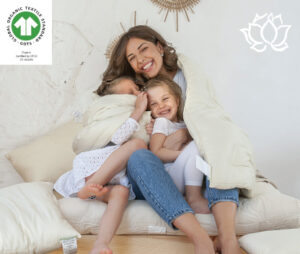 White Lotus mattresses are made from certified organic cotton and wool, but a vegan version is available. A prescription is required for the latter as it does not come with fire retardant. In addition to mattresses, White Lotus Home sells all kinds of cozy items such as stows, eco-foam bean bags, and meditation pillows.
Sources:
"

Flame Retardants

."

National Institute of Environmental Health Sciences

. 2021.