Steel Straw co-founders team up with Heal the Bay
to Clean up Will Rogers State Beach in Los Angeles, CA
---
In August of 2018 Shuki founders co-led 40 students from Pacific Palisades Charter High School in joining Heal the Bay and Pacific Palisades Democratic Club (PPDC) to clean up Will Rogers State Beach. Donning garden gloves and reused bags, they catalogued the trash they collected — sandy bits of styrofoam, plastic straws, candy wrappers, cigarette butts, and more.
---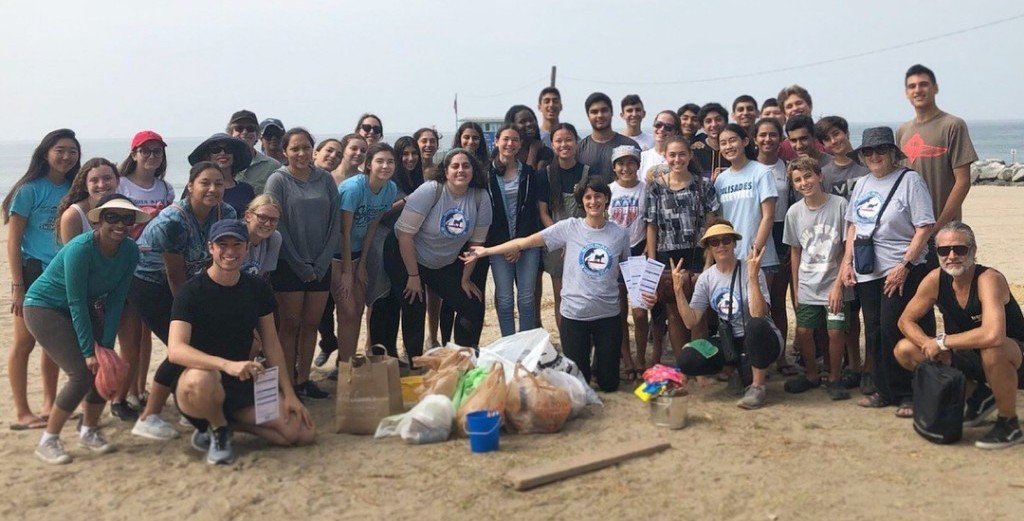 Every day, millions of pieces of trash are littered onto our beautiful California beaches. Even relatively clean beaches like Will Rogers are subject to surprisingly heavy pollution. Few realized that the beach plows, which regularly comb the sand, leave behind microplastics which "photo degrade" over time. Typically, marine life mistakes these microplastics for food, which is why nearly all the world's seabirds, and half the world's sea turtles have ingested plastic. Much of it travels out to sea, and accumulates in the form of a murky plastic fog in subtropical gyres.
In fact, The 2017 United Nations Clean Seas Campaign asserts that there are 51 trillion microplastic particles in the ocean today — 500 times more than the number of stars in our galaxy.
As former board members of the PPDC, this is what inspired us to team up with Heal the Bay to adopt Will Rogers State Beach, and host a series of community beach cleanups.
---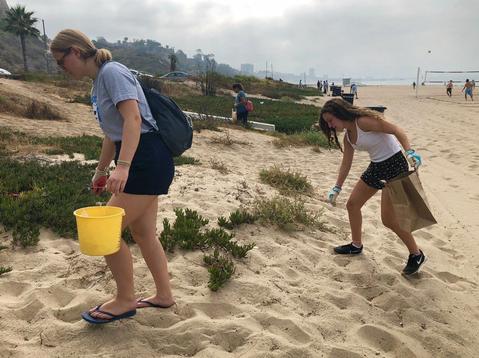 "It was really cool to experience something I helped organize be so successful. Although daunting to see buckets and bags containing thousands of pieces of garbage, it was truly magnificent to see what a little bit of time and effort could do to better the environment," recalls Eva Bruckner, PPDC intern and Pali High School Student who is co-organizer of the program.
Supporting environmental policies such as AB1884, and Santa Monica City Council's ban on plastic take out materials are important parts of our core values. Beyond this, it's crucial to roll our sleeves up and see first hand the impacts of our consumption habits.
When people see physically how much trash is on the beach that can be picked up in just a few hours, it forces them to look at their own personal accountability. Even one straw really adds up. We get to use this data to give to legislators, and show the correlation between policies and what we find in our local environment," says Danielle Furuichi, Programs Coordinator at Heal the Bay.
The negative impacts of single use plastic pollution are undeniable. Now the responsibility to mitigate these impacts rests upon us all. We must first refuse, then reduce, then reuse — and lastly recycle — the materials we consume. More pressingly, the larger accountability of the plastics industry and brands which sell plastics must be held accountable through extended producer responsibility for the full lifecycle of their products.
You watch the short video on our clean up, click HERE.